Virtual Training by Life Time Training
Train on your own, but never alone.
 
Get the expertise of world-class trainers — no matter where you are in your fitness journey. Backed by science and geared toward results, Life Time Virtual Training equips you with the tools you need to get closer to your goals.
Virtual Training Programs
Customized Program
$ Paid Program
Work with a trainer from the club to discuss your individual goals and receive a personalized program, along with an open line of communication to help keep you on track.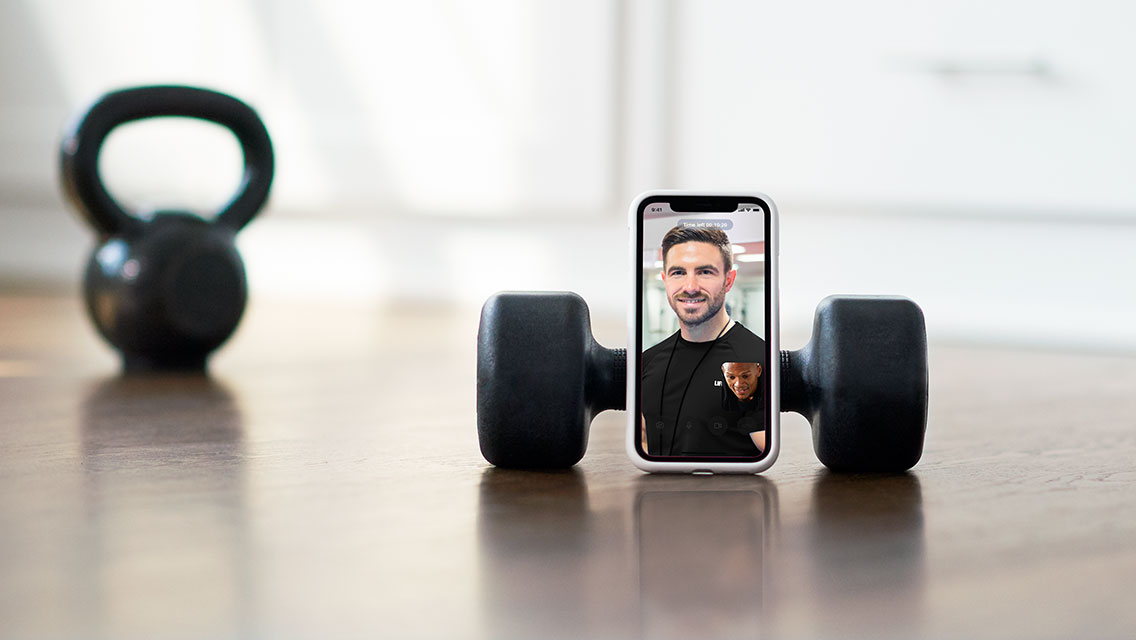 1:1 Video Personal Training
$ Paid Program
Your trainer will lead you through live, one-on-one video sessions fit to your schedule, available equipment and goals. Receive the support and individualized instruction as you would in the club.
Workout Tracking
Keep up the progress and momentum with the ability to track sets, reps, weight, timed exercises and rest periods and cardio workouts.
Activity and Goal Tracking
View trends in your daily lifestyle activities and get closer to your goals with habit tracking for sleep, water intake, workouts and more.
Stats and Progression Photos
Track and view the progress of your body fat percentage, weight and photos change over time.
Message a Trainer
Access a Life Time trainer for questions, motivation and advice to help stay on track.
Connected Technology
Seamlessly integrates with your Apple Watch, Fitbit, MyFitnessPal or Withings.