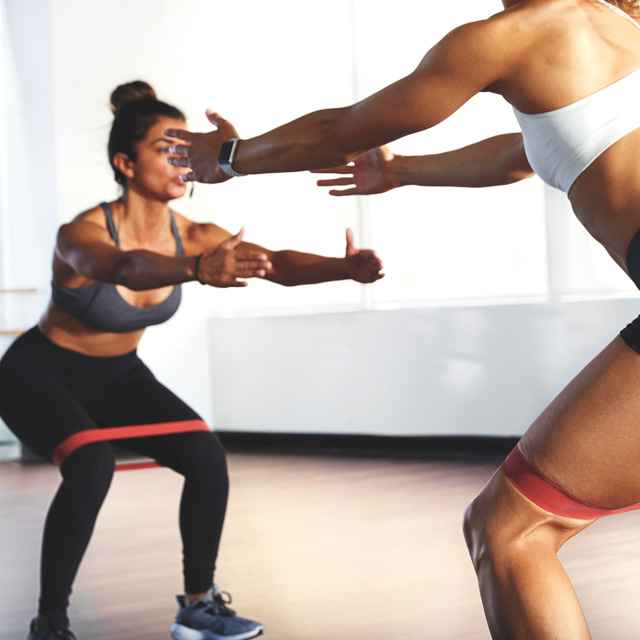 Leg day. Every day.
This class focuses on movements that target and strengthen the muscles in and around your legs and glutes, with a little cardio included throughout to challenge your aerobic capacity.
What to Expect
You'll go through a range of strength movements, including a variety of squats, lunges and deadlifts. This class is for all levels, but these moves are meant to challenge you — and you'll likely be sore later.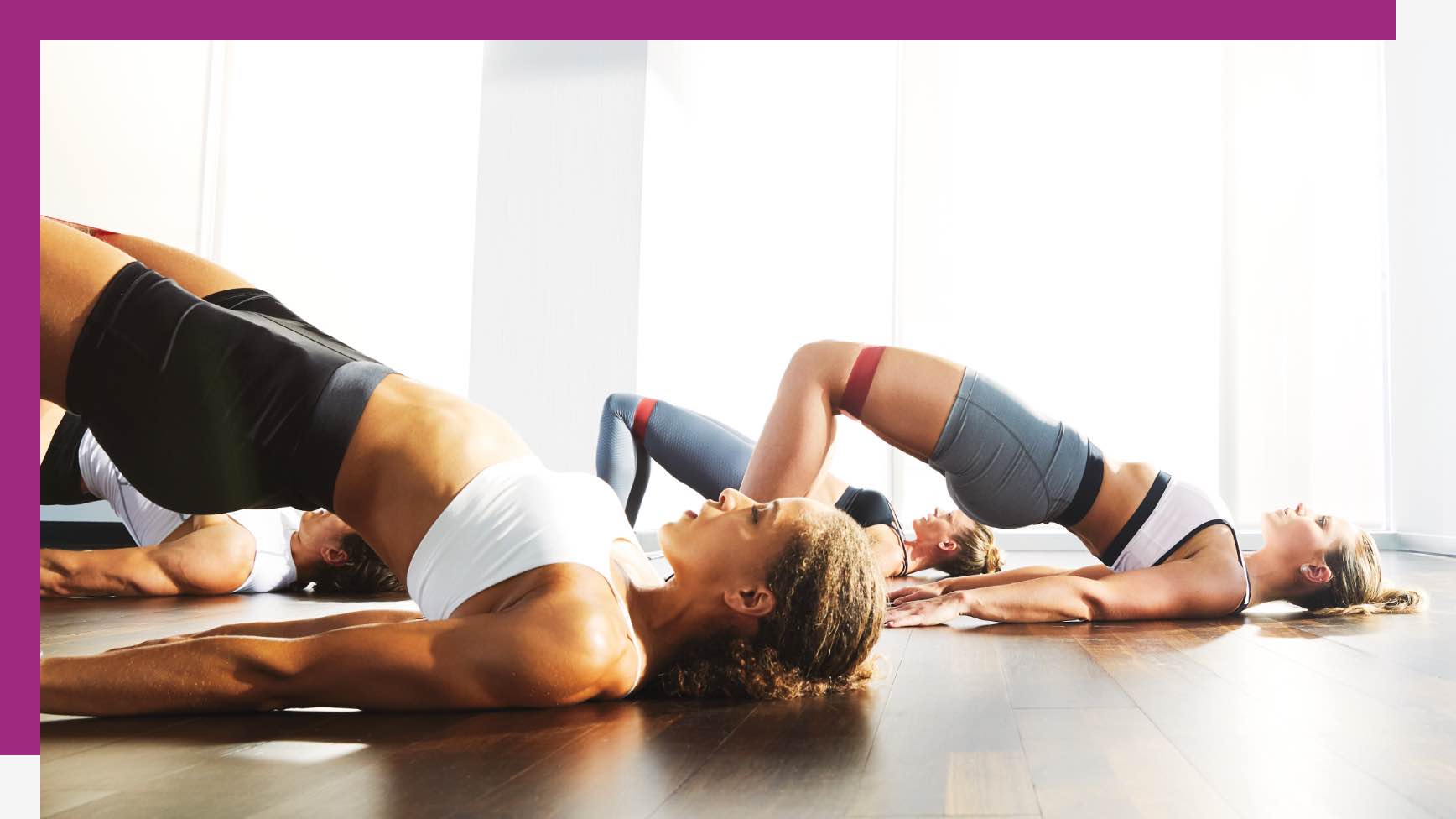 EQUIPMENT USED
Resistance Band, Bench, Mat
WHAT TO BRING
Water, Towel
CLASS LENGTH
Up to 45 minutes
INCLUDED IN YOUR MEMBERSHIP
Why it Works
This class is designed to strengthen the lower half of your posterior chain — all the muscles that run down the back of your body from your glutes to your calves. A powerful lower body is key to healthy, pain-free movement whether you're looking to boost athletic performance or improve overall fitness.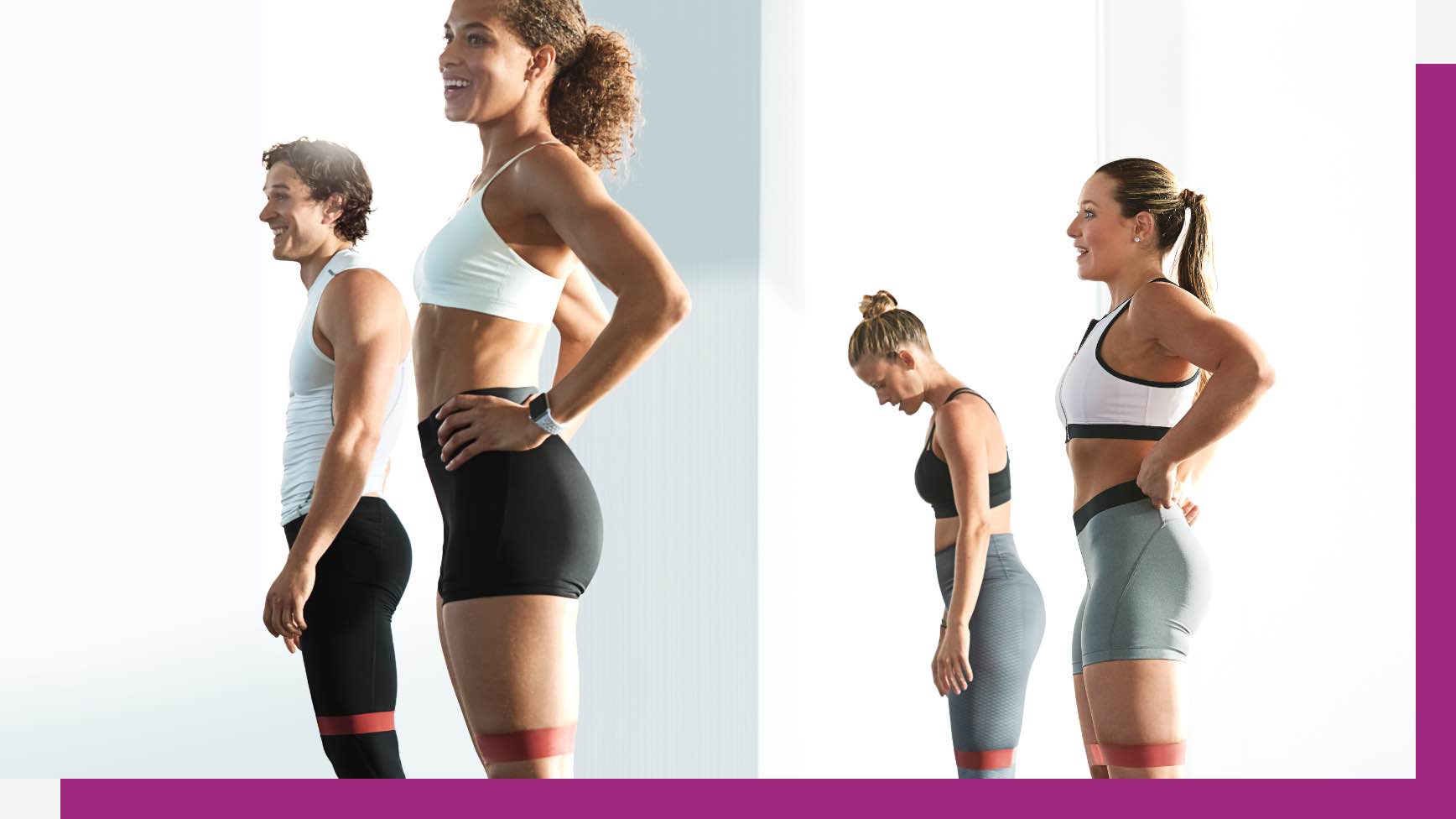 Two Ways to Experience Class
In-Club or Online
In-Club Classes

Discover thoughtfully designed studio spaces equipped with everything you need to take your workout to the next level.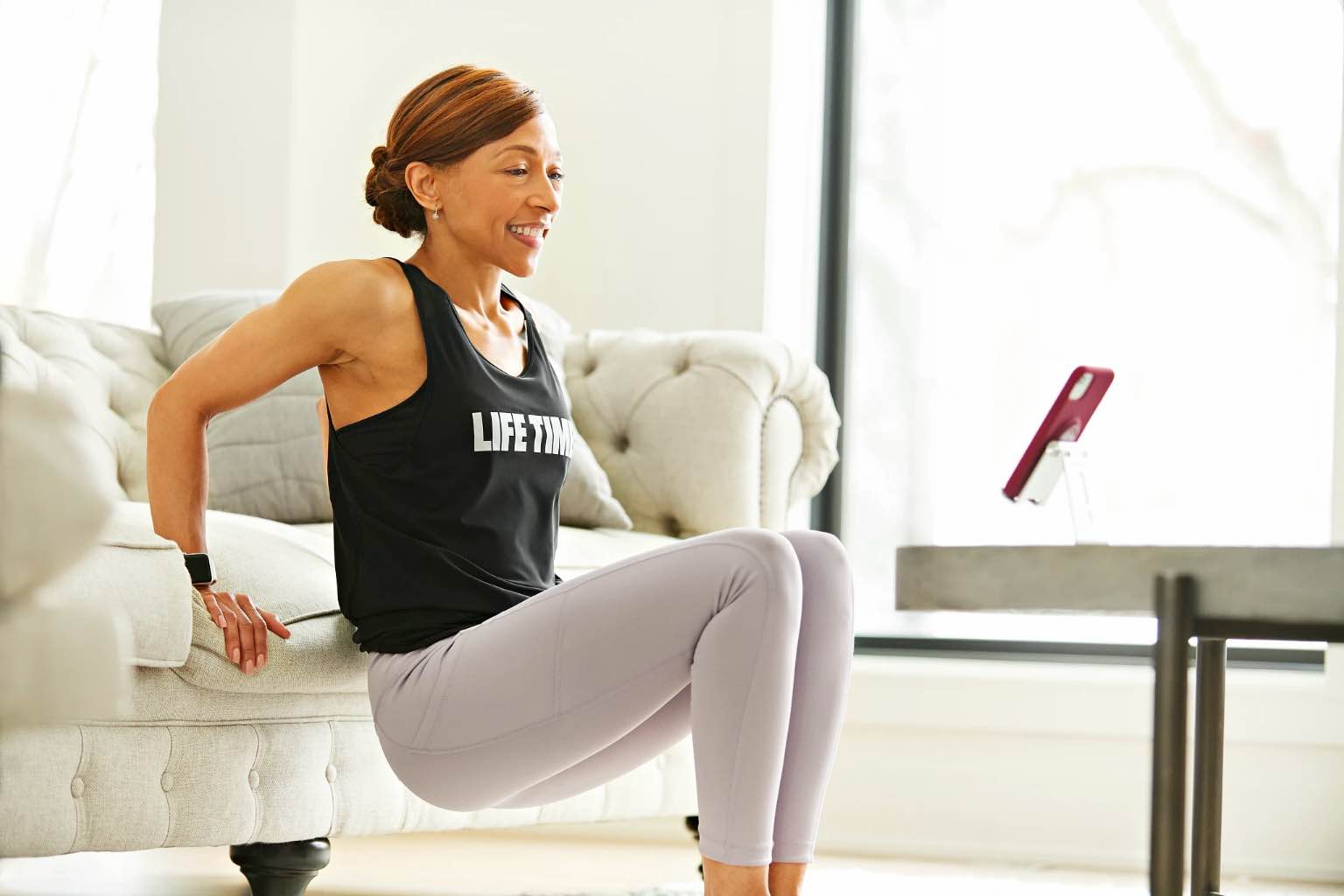 Online Classes

When you can't make it to the club, choose from a wide range of on-demand and livestreaming classes that seamlessly fit into your busy schedule.
Related Classes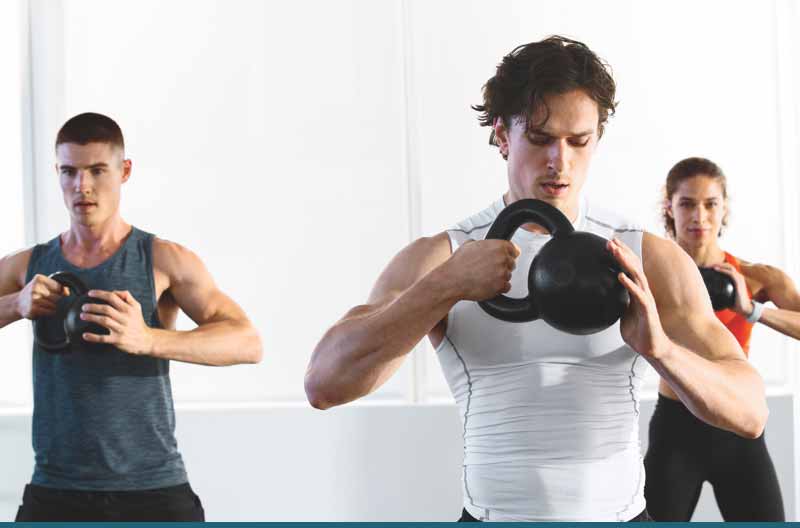 Kettlebell Kombine is a high-energy class that captures the true power of kettlebell training.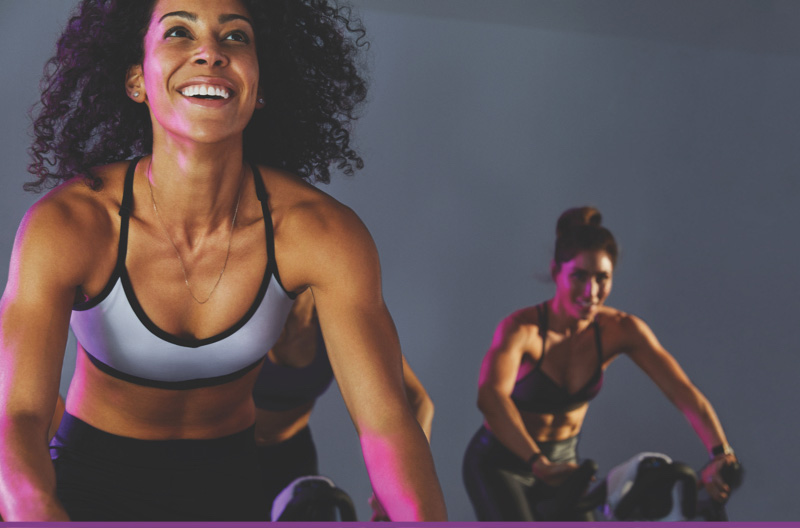 AMP is a heart-pumping, calorie-burning, high-energy cycle workout that's fueled by the beat of the latest music.

FLOW is a vinyasa-style celebration of yoga that synchronizes breath and movement through a dynamic series of flowing sequences.
Always consult your physician before beginning any new exercise program.