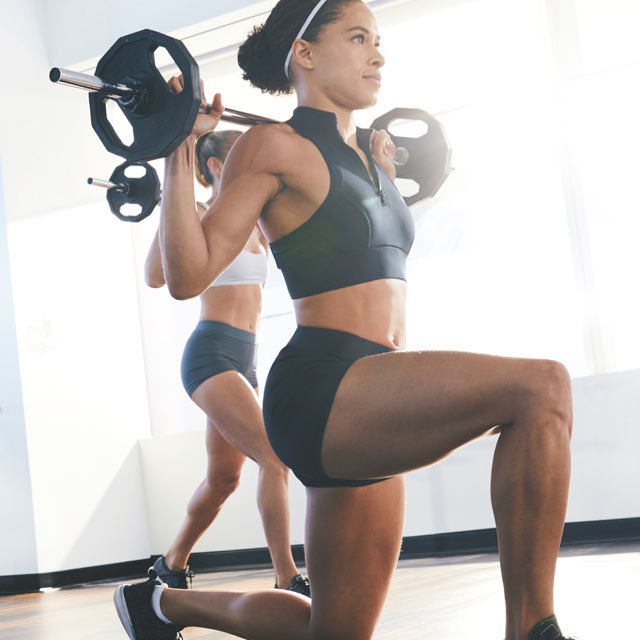 Absolute, Positive Power
With a strong emphasis on proper form, this foundational class will teach you the basic movements of weight training, providing options to keep things challenging as you build strength.
What to Expect
You'll move through squats, lunges, chest and overhead presses, as well as tricep dips and bicep, hammer and side arm curls. The intensity of Barbell Strength depends on how much weight you add to the bar. Start easy — you can always increase the weight later.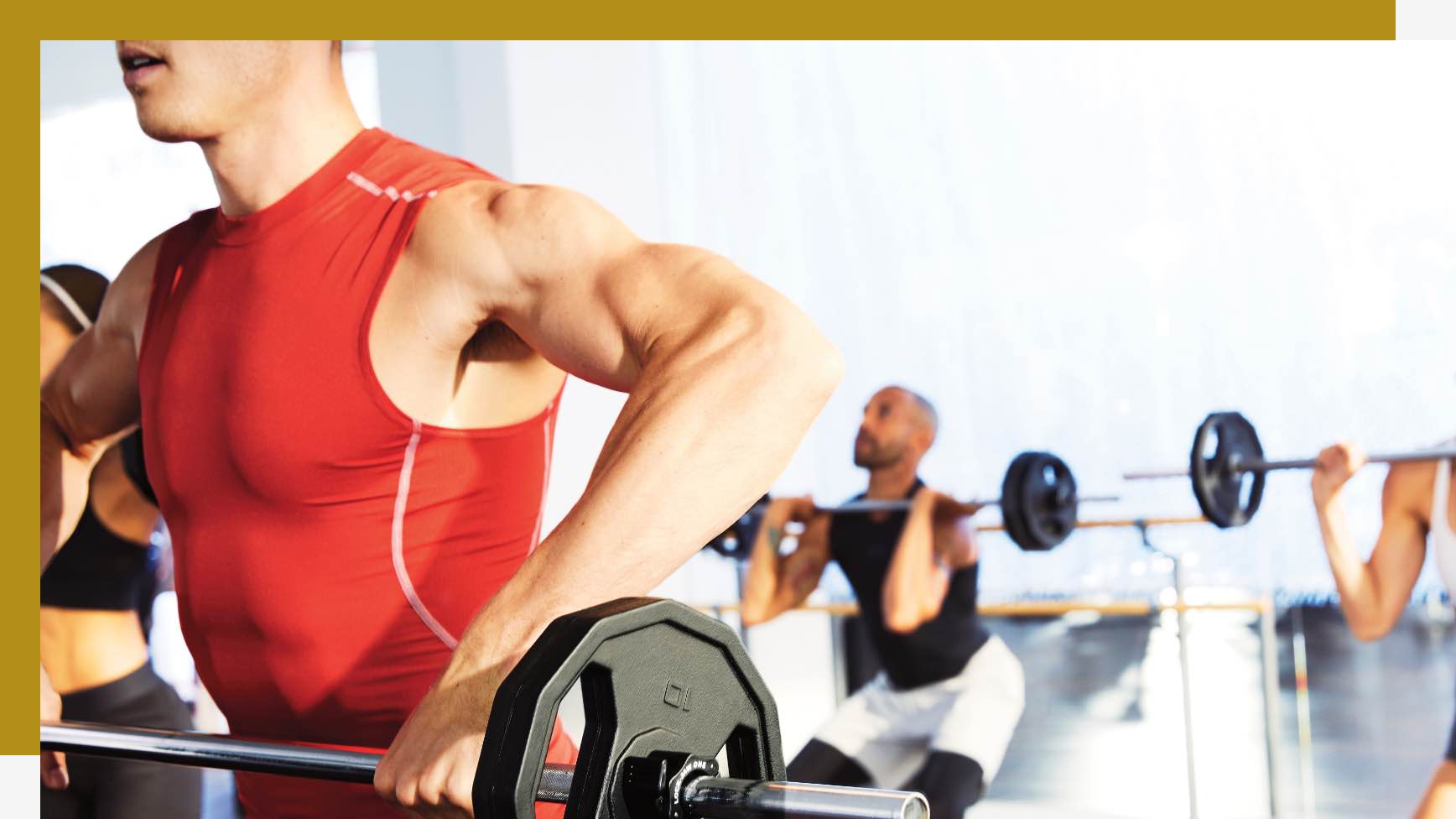 EQUIPMENT USED
Iron Grip Barbell Equipment, Mat, Bench
WHAT TO BRING
Water, Towel
CLASS LENGTH
Up to 50 minutes
INCLUDED IN YOUR MEMBERSHIP
Why it Works
An important complement to cardio, strength training boosts metabolism, increases bone density and builds lean muscles that fuel fat loss. Barbell Strength will teach you to use free weights, which are especially effective tools for engaging your whole body, improving balance and coordination and increasing functional strength.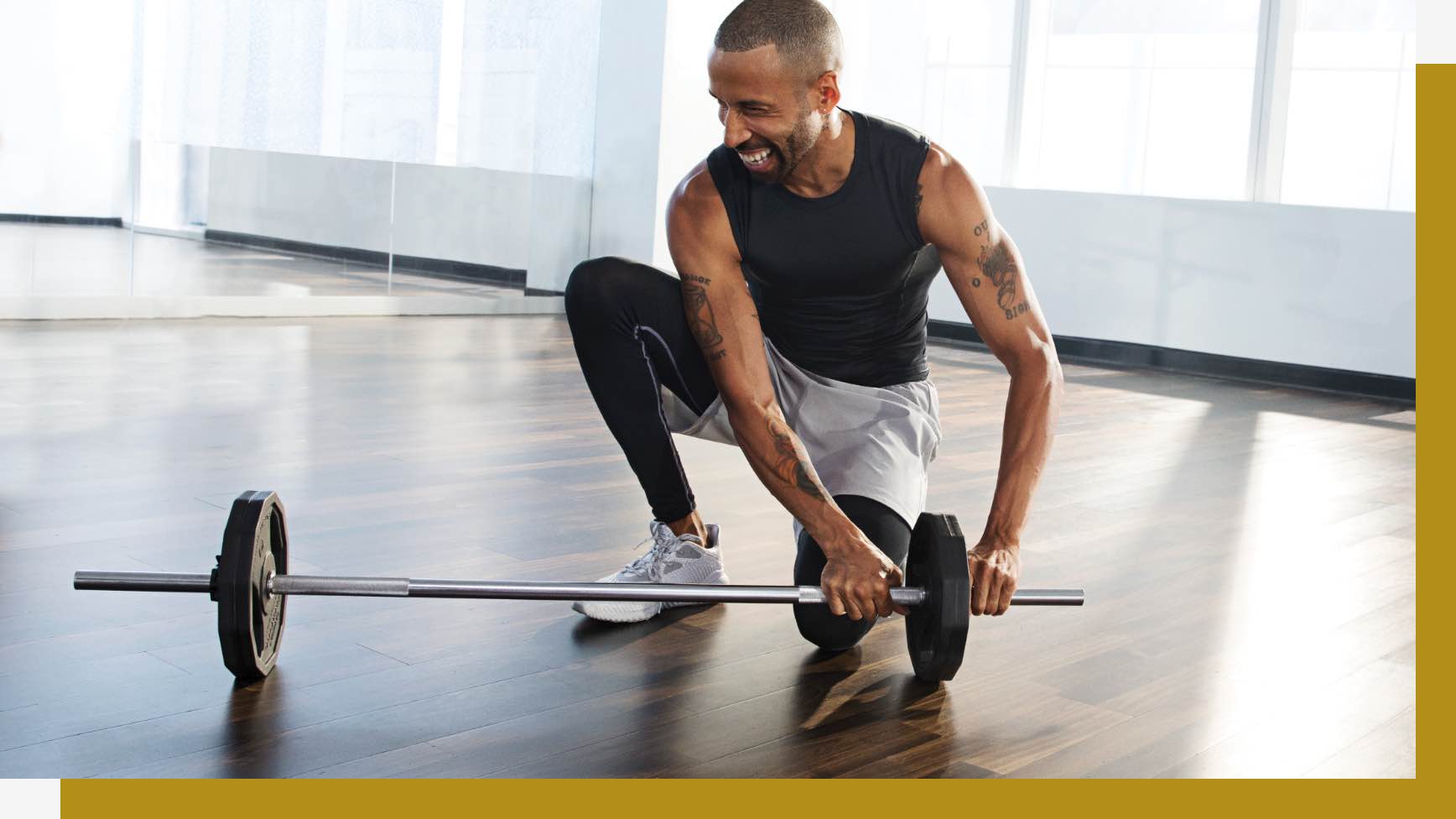 Two Ways to Experience Class
In-Club or Online
In-Club Classes

Discover thoughtfully designed studio spaces equipped with everything you need to take your workout to the next level.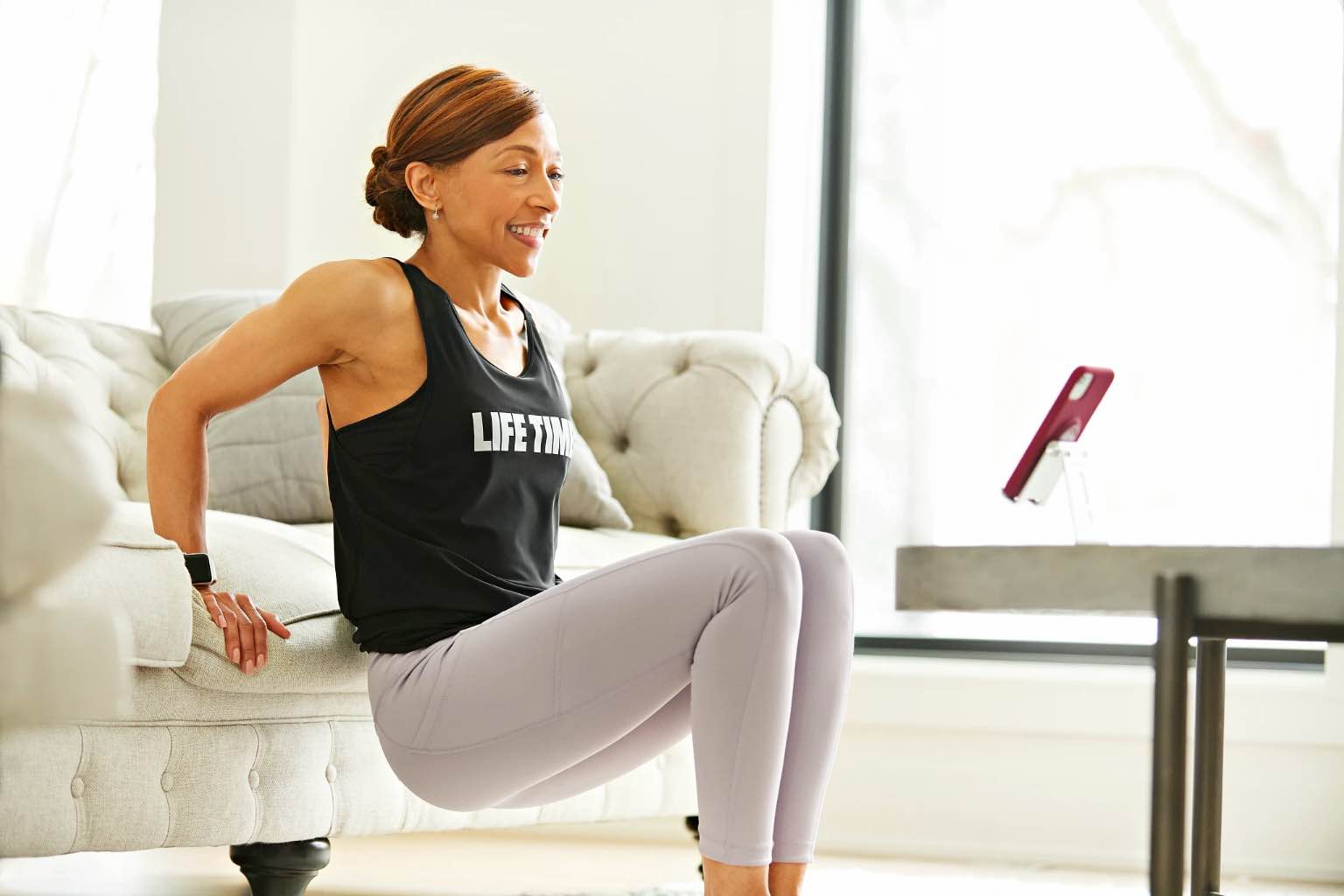 Online Classes

When you can't make it to the club, choose from a wide range of on-demand and livestreaming classes that seamlessly fit into your busy schedule.
Related Classes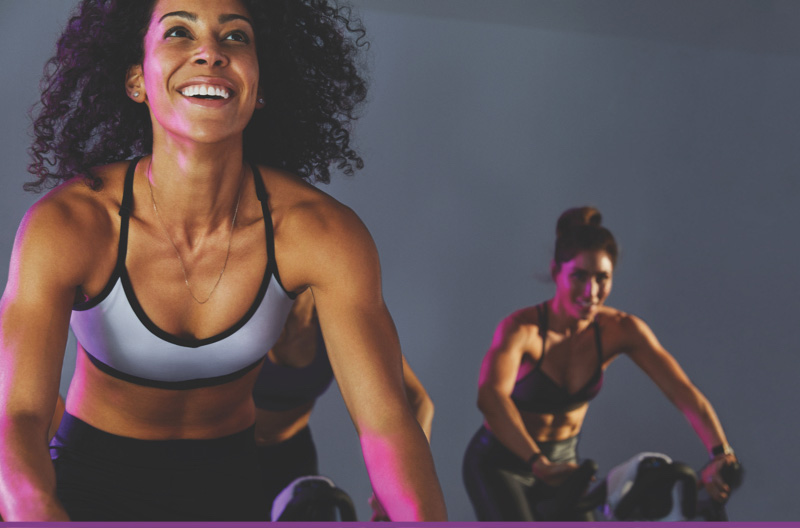 AMP is a heart-pumping, calorie-burning, high-energy cycle workout that's fueled by the beat of the latest music.

ROOT is our foundational yoga class, accessible to anyone who wants a slower, more sensation-oriented experience.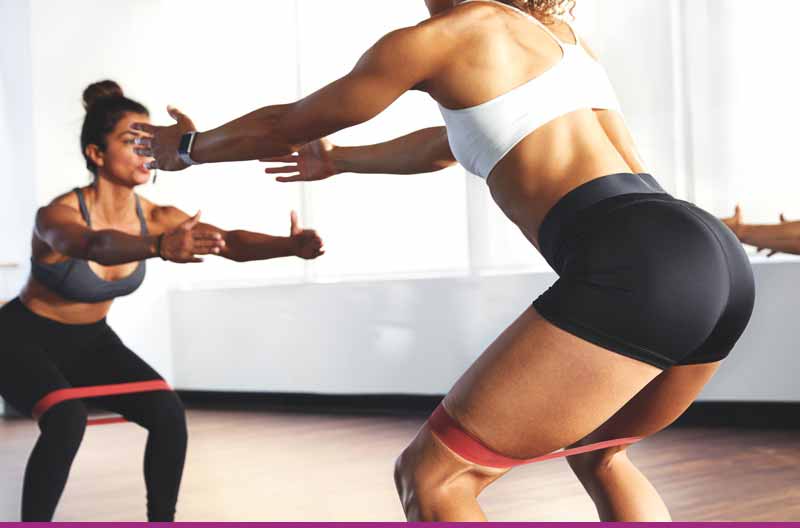 Gluteus Maxout is a lower-body workout designed to strengthen and tone your legs and glutes.
Always consult your physician before beginning any new exercise program.