Train Like a Champion


This boxing-inspired class takes you through a series of boxing drills and moves for a total-body strengthening and conditioning experience.
What to Expect
You'll learn boxing fundamentals and techniques in this total-body workout designed to incorporate out-of-the-ring boxer training. Comprised of three non-contact rounds that include punch combos, shadowboxing, jump rope, strength training and conditioning drills — this is a high-energy class suitable for all fitness levels.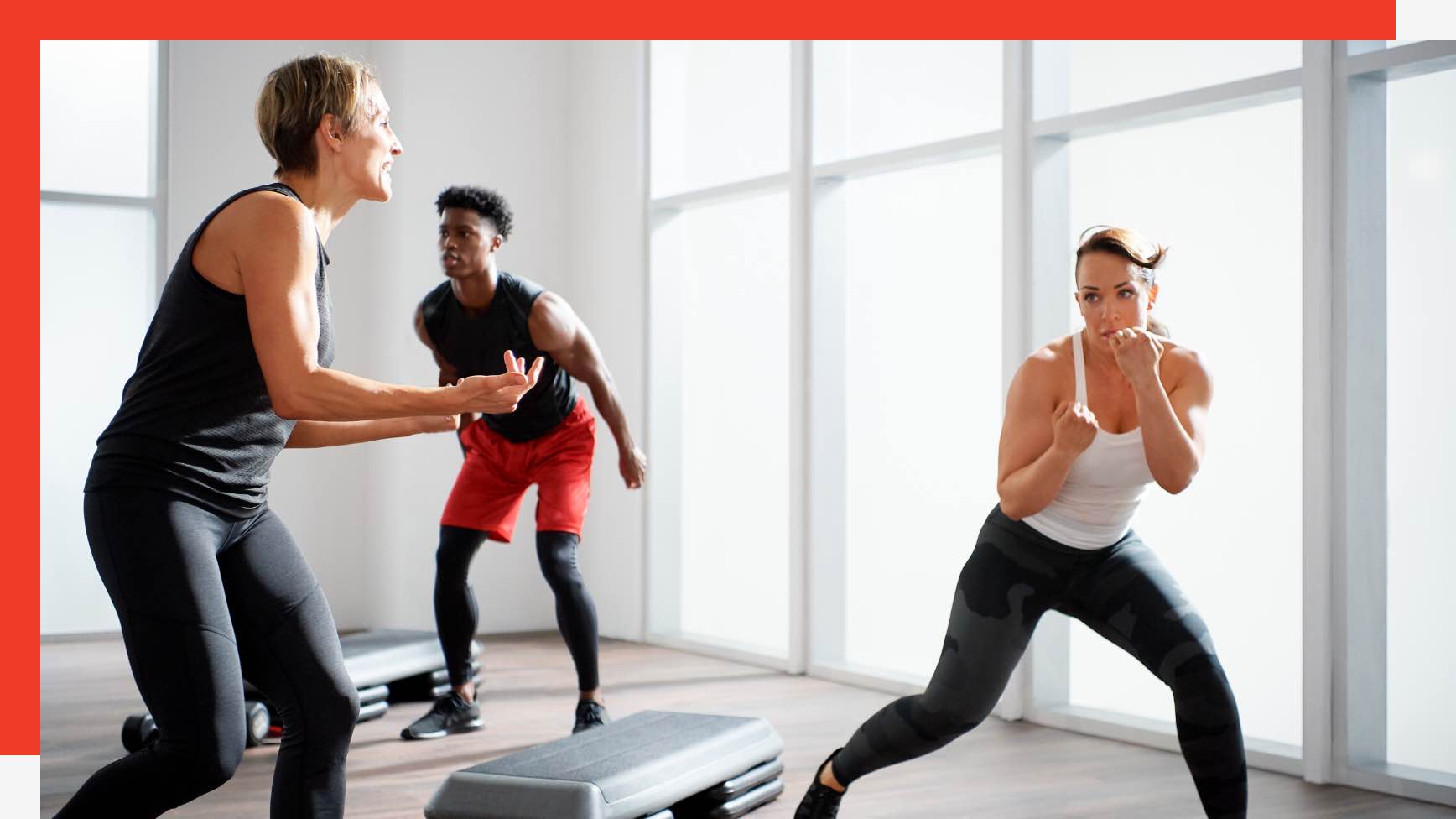 EQUIPMENT USED
Varies, but may include:
Step Bench, Hand Weights, Dumbbells, Jump Rope
WHAT TO BRING
Water, Towel, Mat (optional)
INCLUDED IN YOUR MEMBERSHIP
Why it Works
AMRAP (as many reps as possible) rounds allow for individualized pacing and progressive advancement.
The incorporation of shadowboxing offers a way to practice without equipment or a partner and helps to build muscle memory for boxing moves.
Involves your full body in the workout, preventing stress on localized areas and instead stresses your whole system for better load sharing on your joints.
Physically and mentally challenges your body, allowing you to learn a valuable self-defense tool and engage and improve the balance and coordination of your left and right sides as well as your upper and lower body.
Two Ways to Experience Class
In-Club or Online
In-Club Classes

Discover thoughtfully designed studio spaces equipped with everything you need to take your workout to the next level.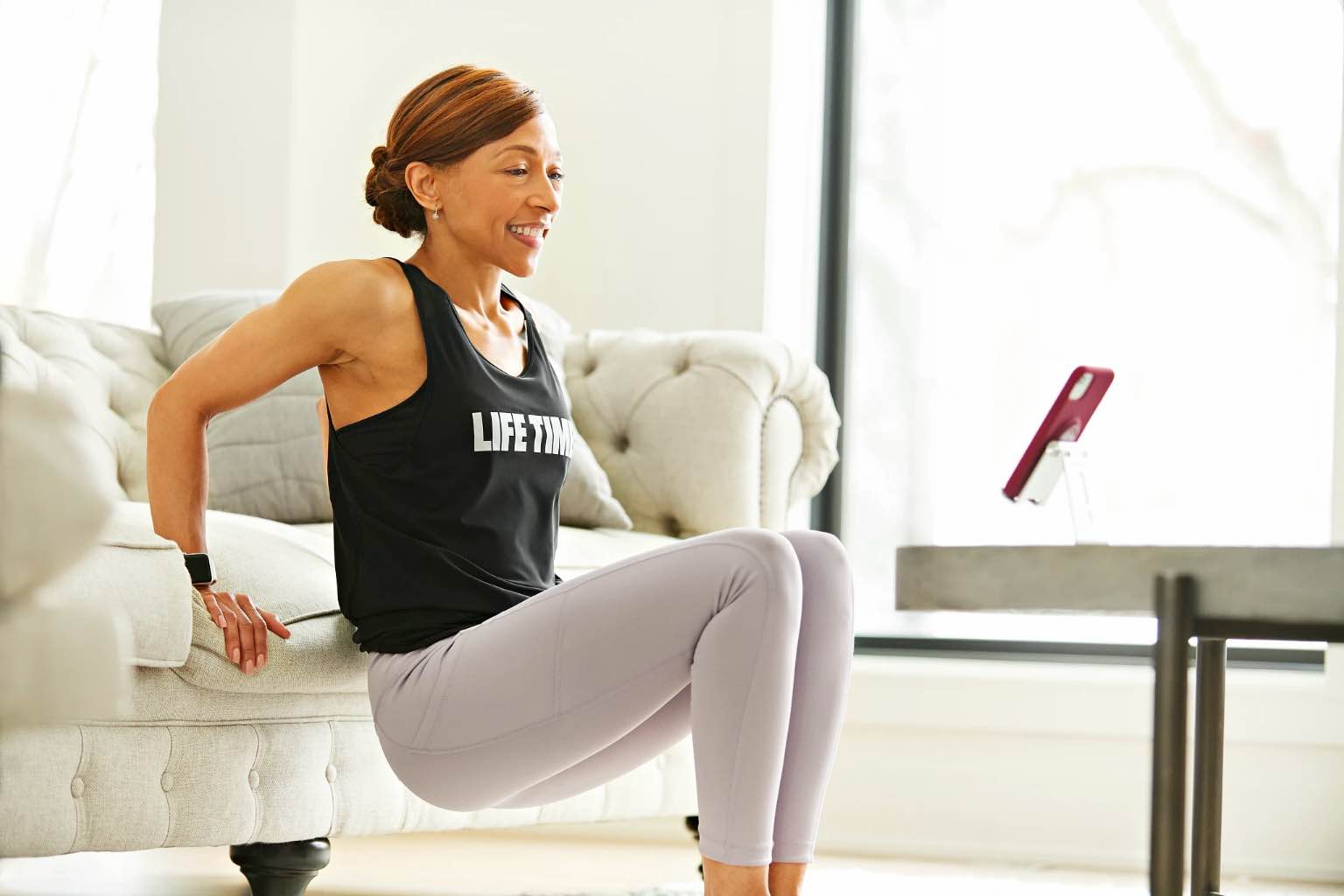 Online Classes

When you can't make it to the club, choose from a wide range of on-demand and livestreaming classes that seamlessly fit into your busy schedule.
Related Classes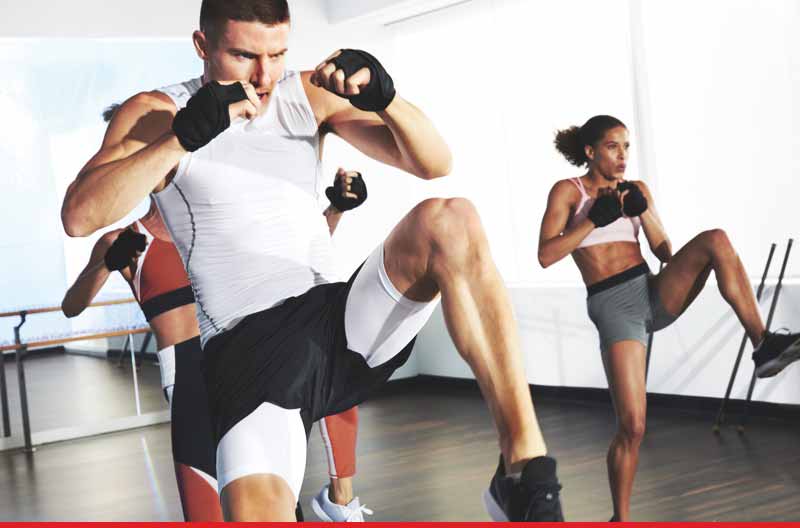 Strike is a kickboxing-inspired workout designed to build strength, coordination and confidence.
FIRE is a unique fusion of vinyasa-style yoga and high-intensity interval training.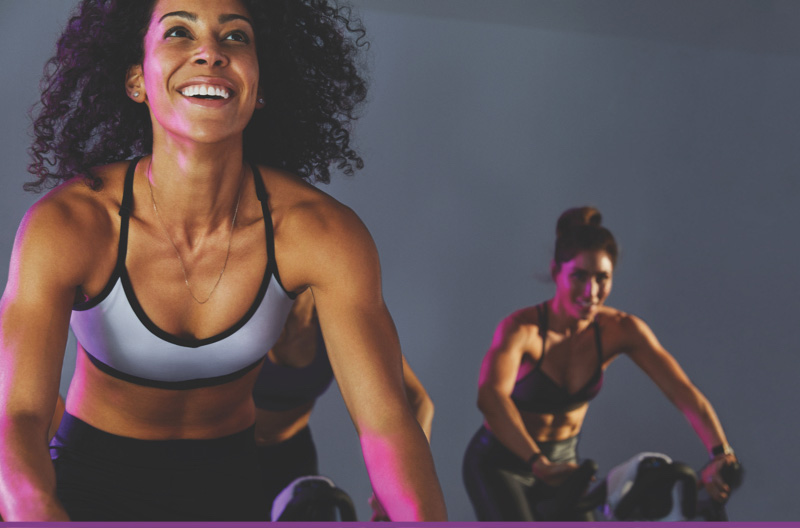 AMP is a heart-pumping, calorie-burning, high-energy cycle workout that's fueled by the beat of the latest music.
Always consult your physician before beginning any new exercise program.