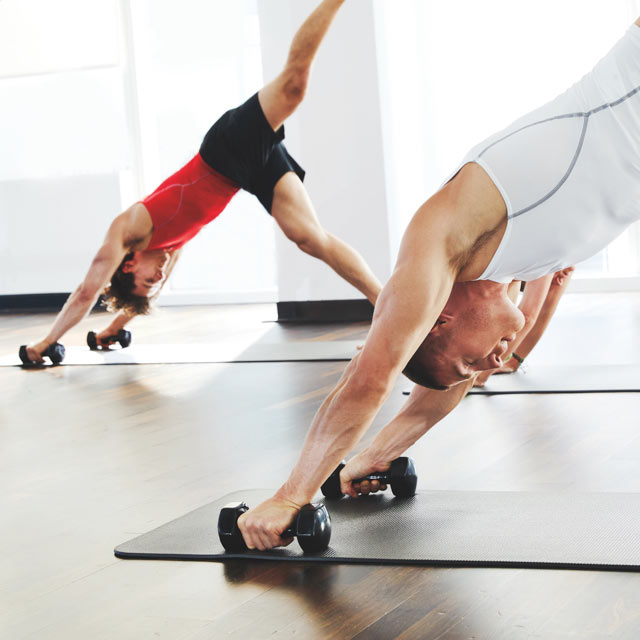 Flow. Sculpt. Sweat.
This class blends traditional yoga moves with heart-pumping high-intensity interval training (HIIT). Add dumbbells and you've got a flow that will leave you feeling strong and blissed out.
What to Expect
You'll move mindfully through challenging sequences of yoga poses including upward- and downward-facing dog and warrior, as well as strength moves such as overhead presses, pushups, squats and burpees. Moves can be modified for your fitness level. This class is set to energizing music; some studios are heated.
EQUIPMENT USED
Dumbbells, Mat
WHAT TO BRING
Water, Towel, heart-rate Monitor (optional)
CLASS LENGTH
Up to 60 minutes
INCLUDED IN YOUR MEMBERSHIP
Why it Works
Warrior Sculpt combines the metabolic conditioning benefits of HIIT-style workouts with the mindfulness benefits of yoga, helping you build strength, awareness and cardio-respiratory fitness.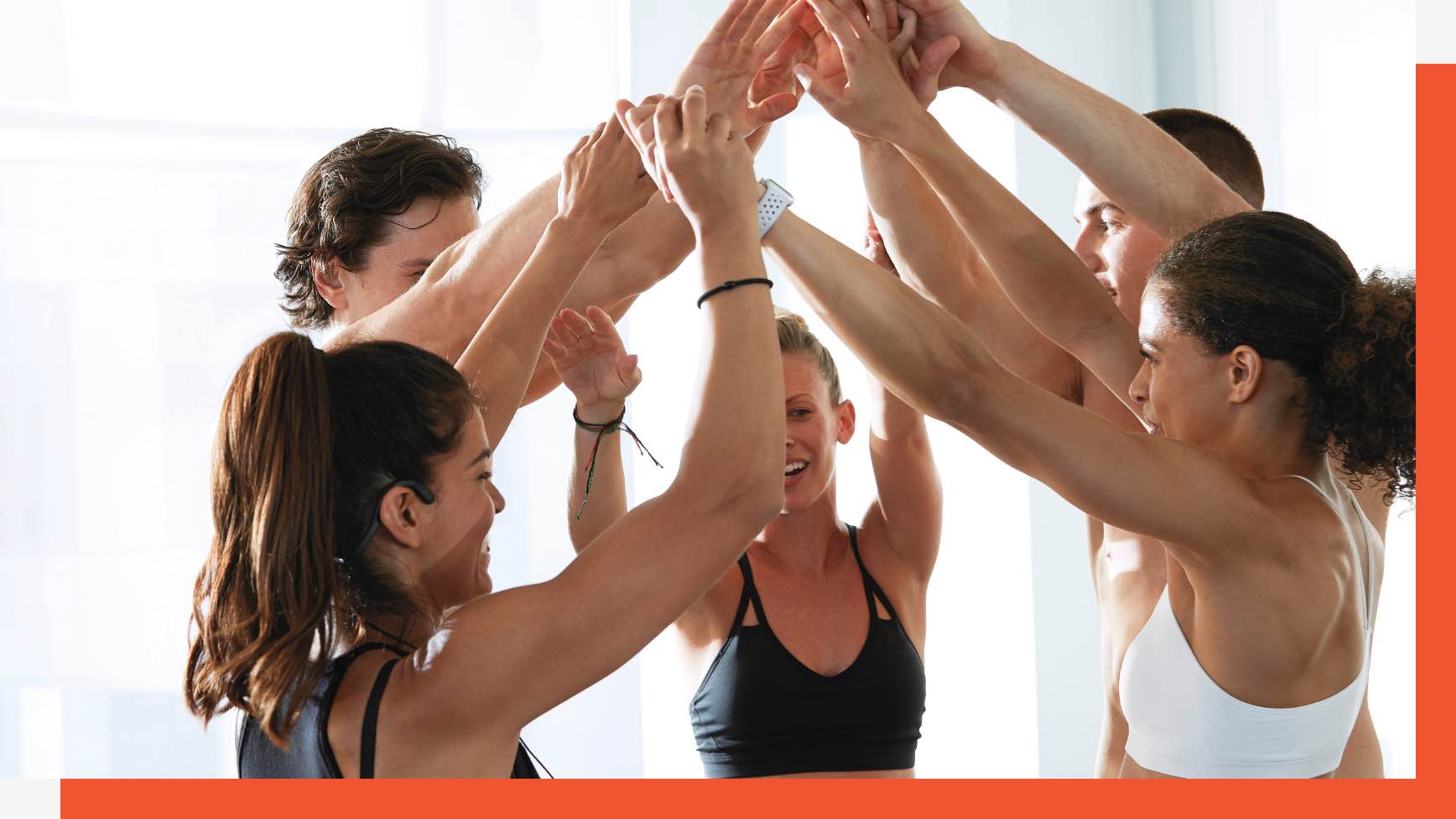 Two Ways to Experience Class
In-Club or Online
In-Club Classes

Discover thoughtfully designed studio spaces equipped with everything you need to take your workout to the next level.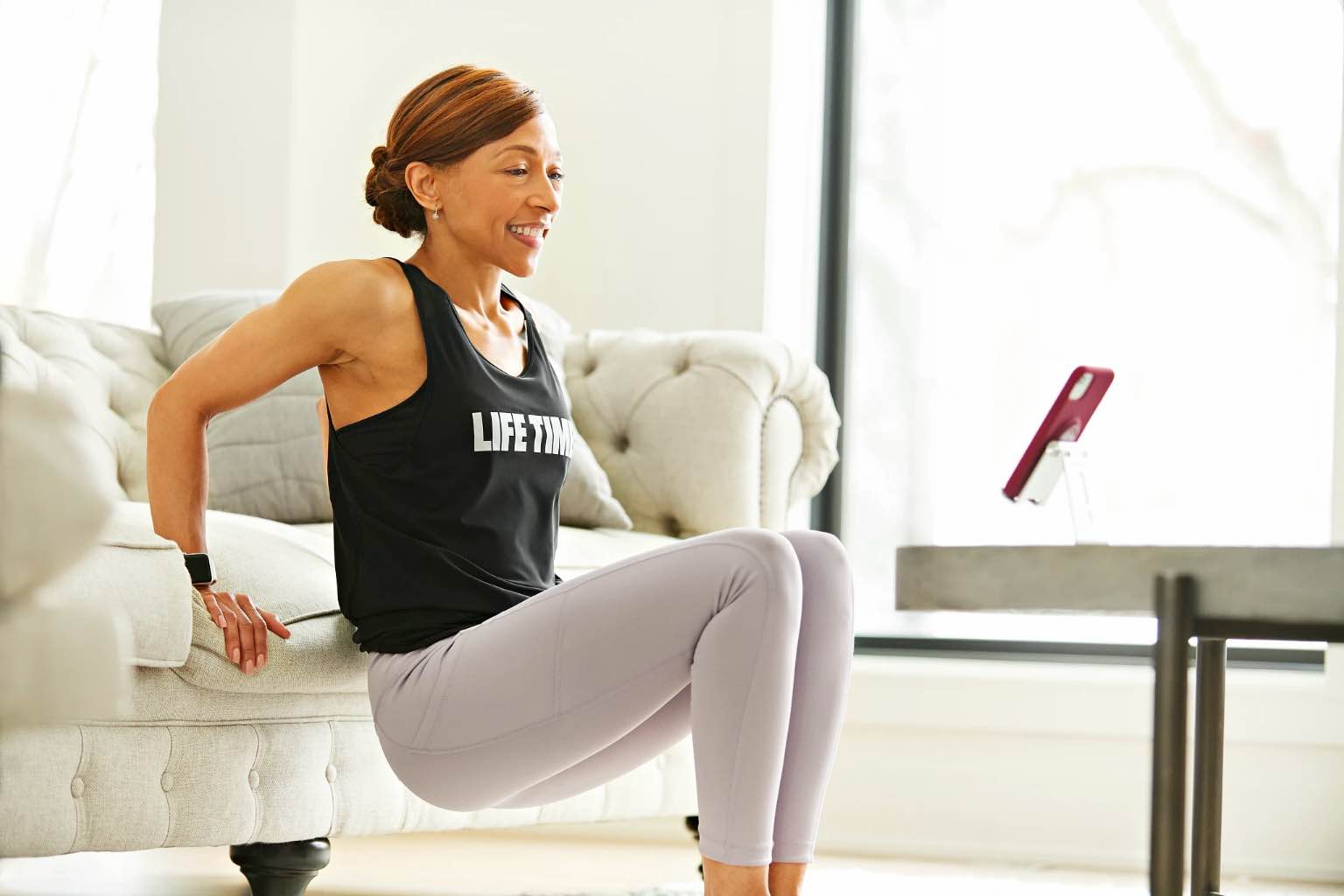 Online Classes

When you can't make it to the club, choose from a wide range of on-demand and livestreaming classes that seamlessly fit into your busy schedule.
Related Classes

FIRE is a unique fusion of vinyasa-style yoga and high-intensity interval training.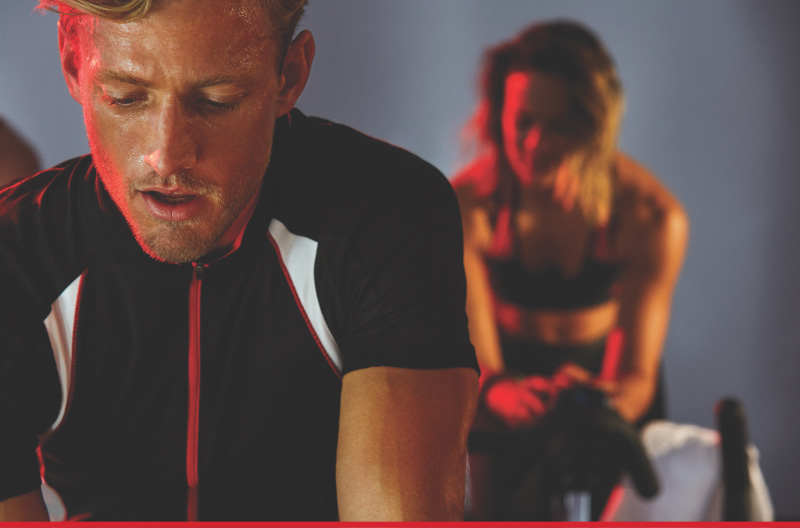 EDG blends metrics-based heart-rate training with motivational music for a fun and results-oriented cycle workout.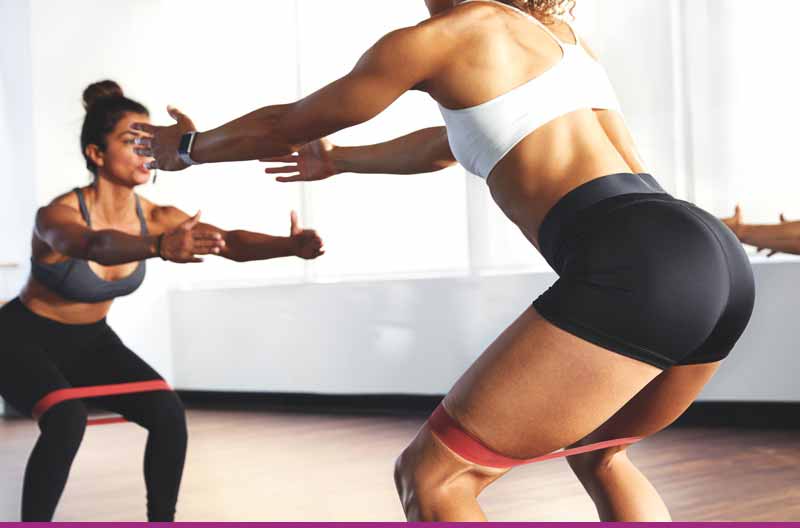 Gluteus Maxout is a lower-body workout designed to strengthen and tone your legs and glutes.
Always consult your physician before beginning any new exercise program.