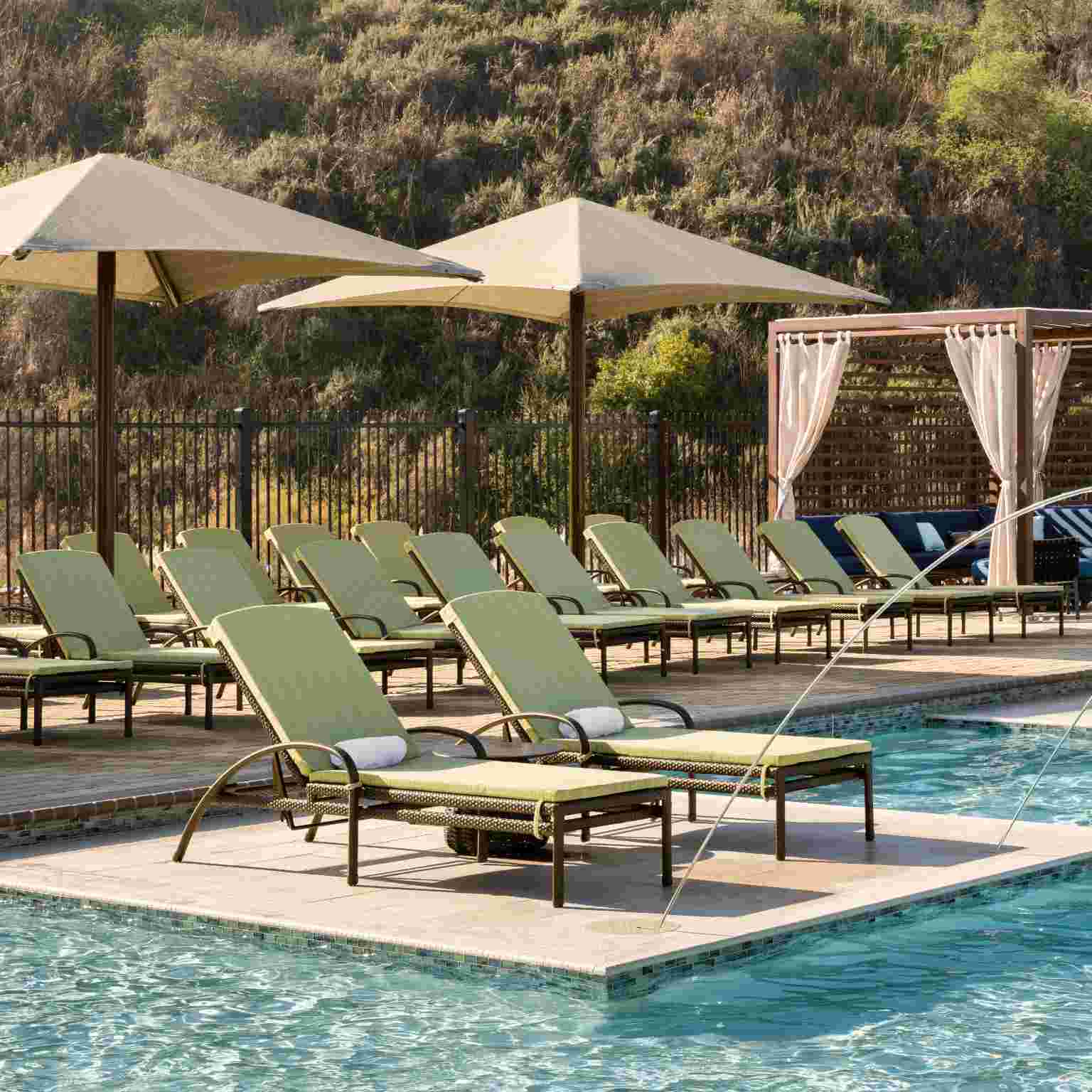 The Beach Club Experience at Gaithersburg
Pools. Slides. Dining. It's where you want to be.
Summer goals? To spend as much time at this Athletic Country Club as possible. Relax. Read a book. Hang with friends. Swim a few laps and splash with the kids. It's poolside paradise.
Party at the Pool
Join us for a full calendar of fun events, workouts, DJ entertainment and more.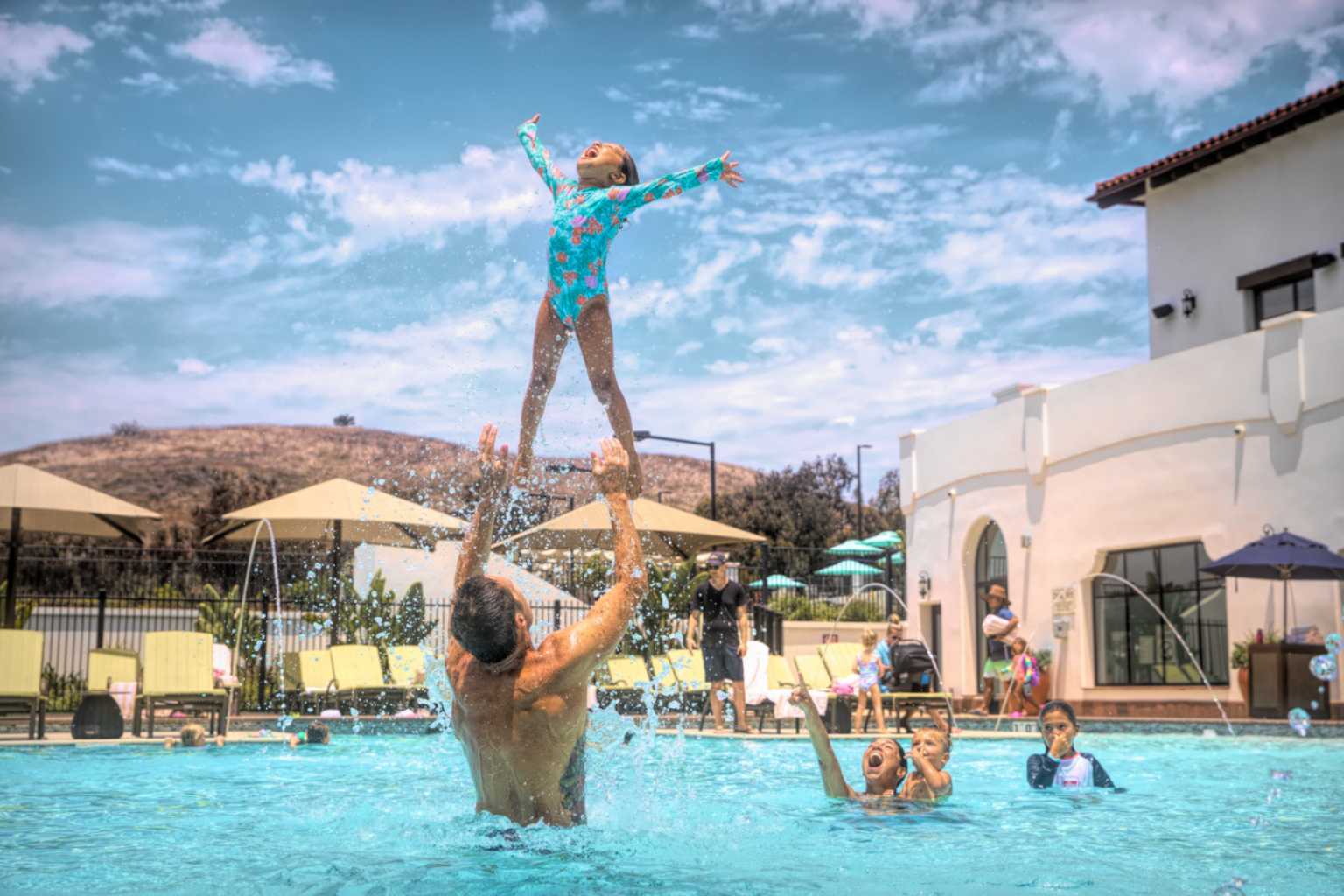 Kids are Kids Here
And families are active, together. Our Beach Clubs were created with kids — and their parents — in mind. Family locker rooms, zero-depth entry and certified lifeguards all make it safe and easy to spend the day at Life Time.
---
What is the Beach Club?
The Beach Club Experience at Life Time includes access to our beautiful outdoor aquatics center, water slides*, expansive lounge area with luxurious seating and a full service bistro. A Beach Club Initiation Fee may be required at specific locations.
*not all locations
Why is Life Time charging for access to the Beach Club this year?
We always are committed to providing extraordinary experiences at Life Time that are safe, respectful and family oriented, with an athletic country club feel. Within our Beach Club area, this initiation fee both allows us to continually reinvest in the outdoor aquatics experience while ensuring access levels appropriately balance the volume of members accessing the space with the quality of resort-like experience we expect.
How do I know if Beach Club is included in my membership?
Members who joined and have full club access prior to the launch of the Beach Club season (dates vary by location) have Beach Club Access included in membership.
Your Membership Concierge team at the club can provide specific dates and details pertaining to your membership.
Where can I find pool safety, guidelines, and etiquette information?
Visit the Aquatics section of Departmental Policies on the Guest and Club Policies page of our website.
How may I view the list of Beach Club's to which I have access with my membership?
If your membership includes Beach Club access, your access will align with the same list of Life Time athletic country clubs to which you already have access. In the Life Time Digital app, locate your Profile > Account > Membership > "View All my Clubs".
View the clubs you can access with your membership.
*River North, IL, and Sky, NY, are not included in standard Beach Club access. Additional fees may apply.
How may I gain access to the Beach Club if I don't currently have access?
You must have an active membership with club access and may purchase a Beach Club Initiation Fee via myLT or the Life Time Digital app under "Account."
Does my guest have access to the Beach Club?
A Beach Club Initiation Fee for members may be required at specific locations.  If your club assesses a Beach Club Initiation Fee, your guest(s) may access the Beach Club with purchase of a Beach Club Guest Access fee.
Please see your club Concierge team, which will assist guests in purchasing Beach Club access for the day.
Membership levels, types, amenities, services, programs and their associated dues, pricing, fees and/or charges may vary by location and are subject to change. Access to clubs, and certain services, programs, amenities, or areas within a club (e.g., outdoor pools, racquet courts) may be restricted, conditioned, or otherwise limited by specific terms and conditions and/or subject to a separate or supplemental fee for access or use (e.g., your access to the outdoor pool area may require a separate fee and be limited to your designated club). See club for additional terms and conditions that may apply. Actual spaces may appear different depending on club. Always consult your physician before beginning any new exercise program.
Amenities may vary based on location.