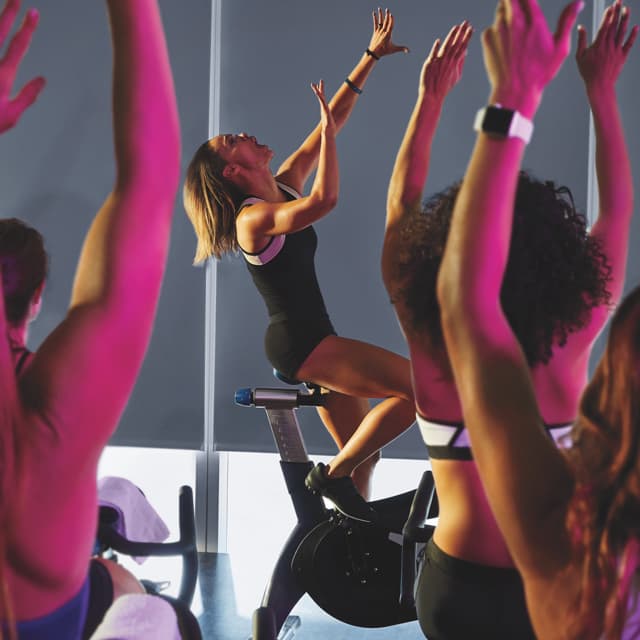 Find Your Rhythm

Let your endorphins run wild in this fun, all-levels cycle class set to the beat of great music and the pounding of your heart.
What to Expect
The party meets the pedals as you move and groove on your bike. You'll pedal to the beat while being guided through choreographed and synchronized on-the-bike moves set to an amazing soundtrack. In true dance-club style, we'll darken the room and may use strobes and flashing lights. Consult your doctor if you have a photosensitivity disorder or are prone to seizures.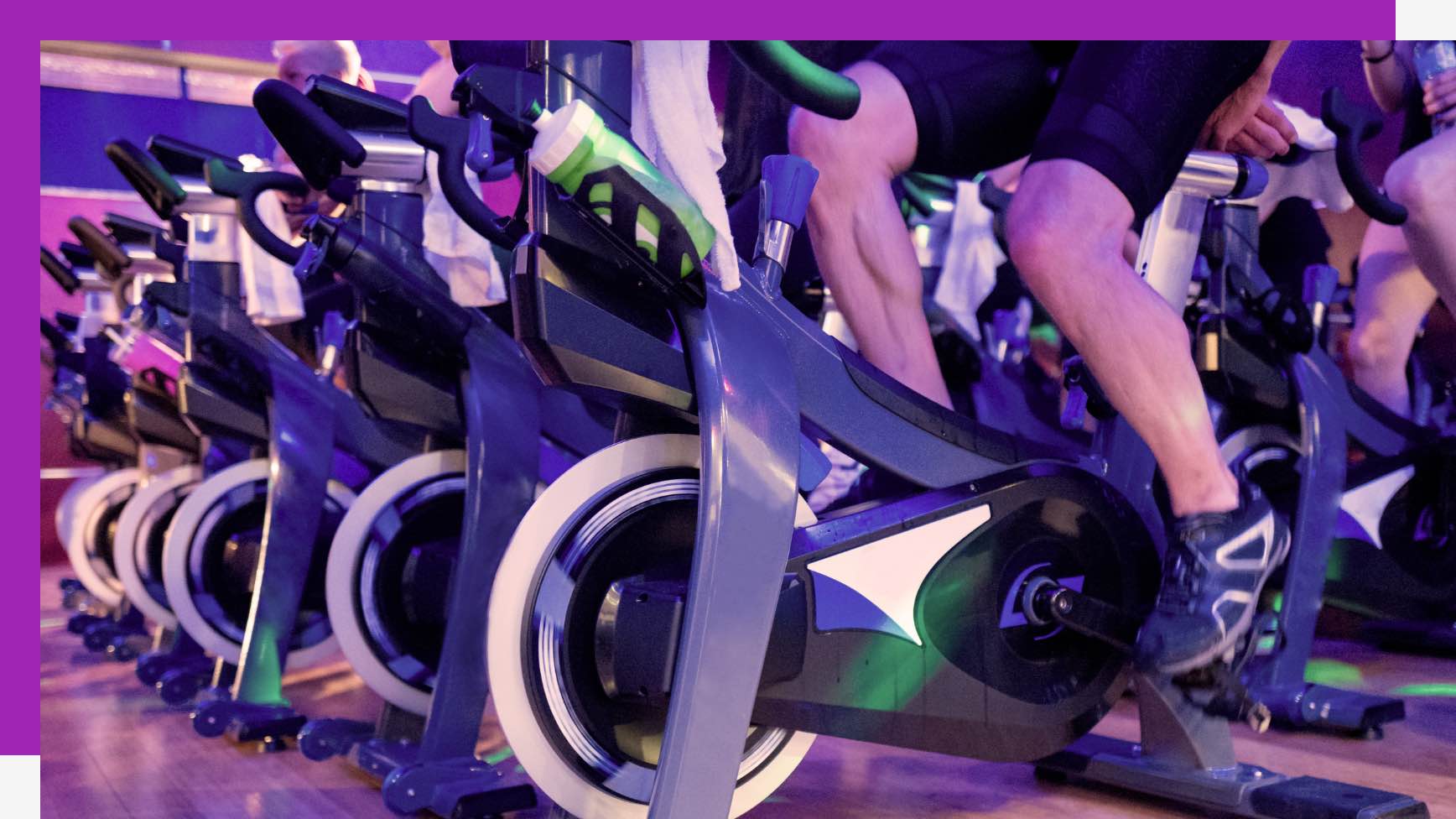 CARDIO
FLEXIBILITY
STRENGTH
EQUIPMENT USED
Indoor Cycling Bike
WHAT TO BRING
Water, Cycling Shoes (optional; all bikes have clips or cages that can fit any athletic shoe)
INCLUDED IN YOUR MEMBERSHIP
Why it Works

Indoor cycling is a low-impact workout that can boost your stamina and cardiovascular health. Dynamic instructors, energetic music and the camaraderie of fellow cyclists add up to a class designed to motivate and move you — and that will truly make your workout fly by.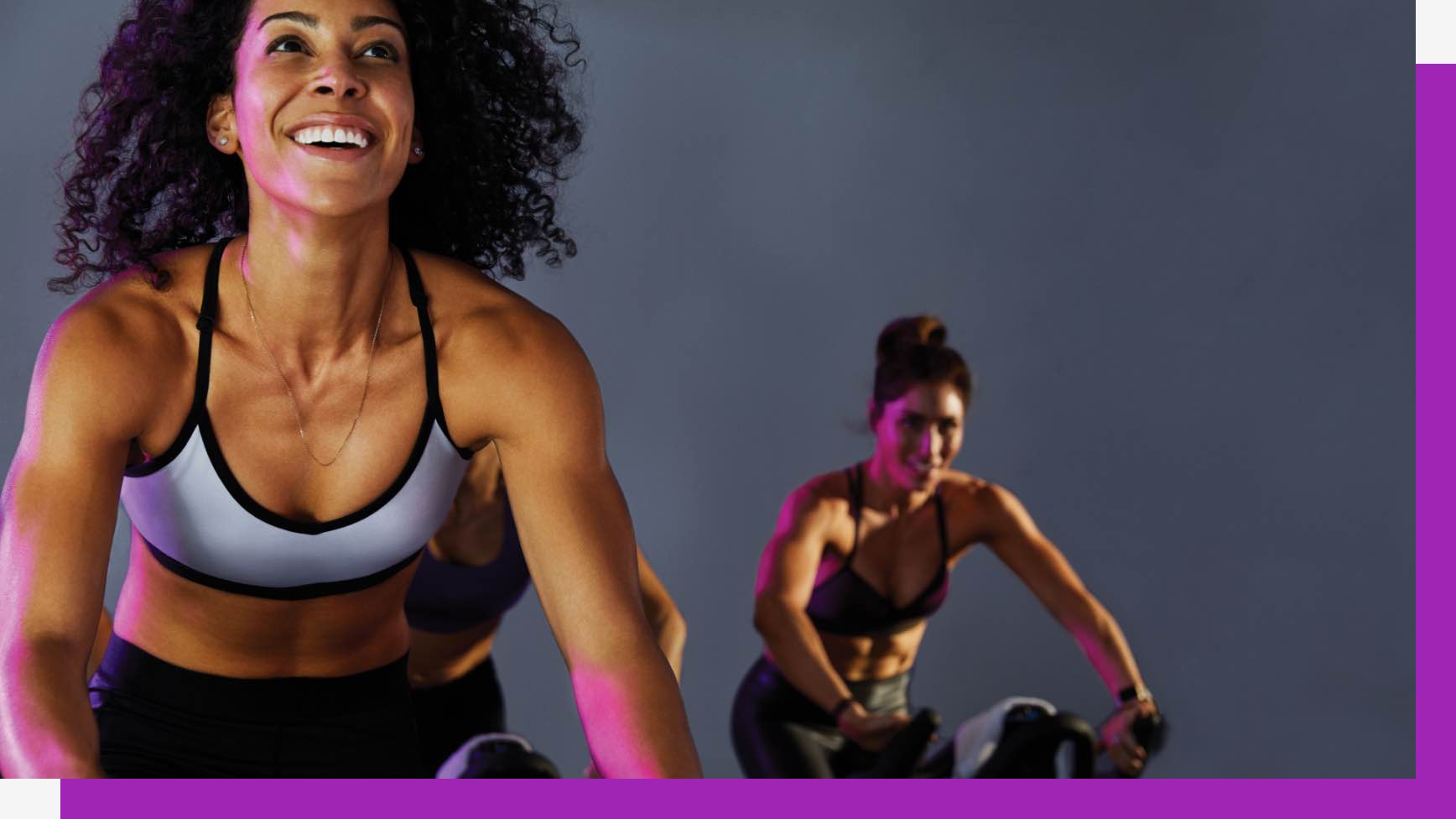 Try It On Demand

Can't make it to the club? Work out anytime, anywhere with our wide variety of on-demand classes — cardio, strength, yoga, family and more.
Related Classes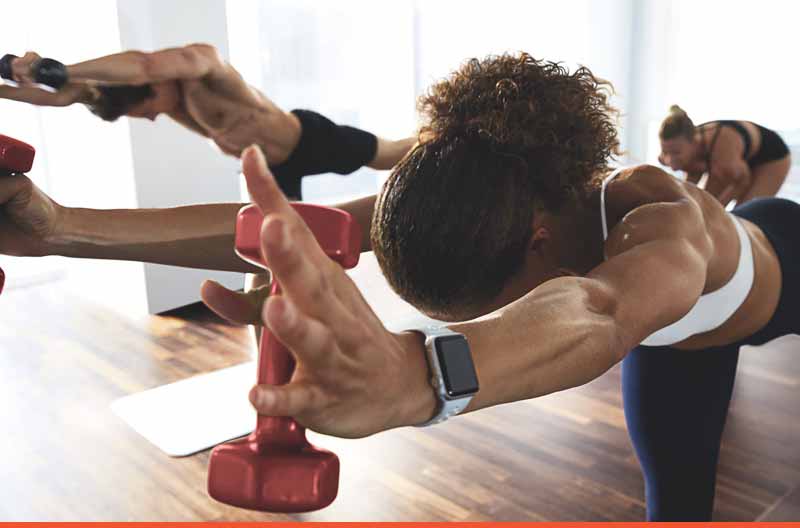 Warrior Sculpt is a fierce yet soulful fusion of yoga, cardio and strength training.

FLOW is a vinyasa-style celebration of yoga that synchronizes breath and movement through a dynamic series of flowing sequences.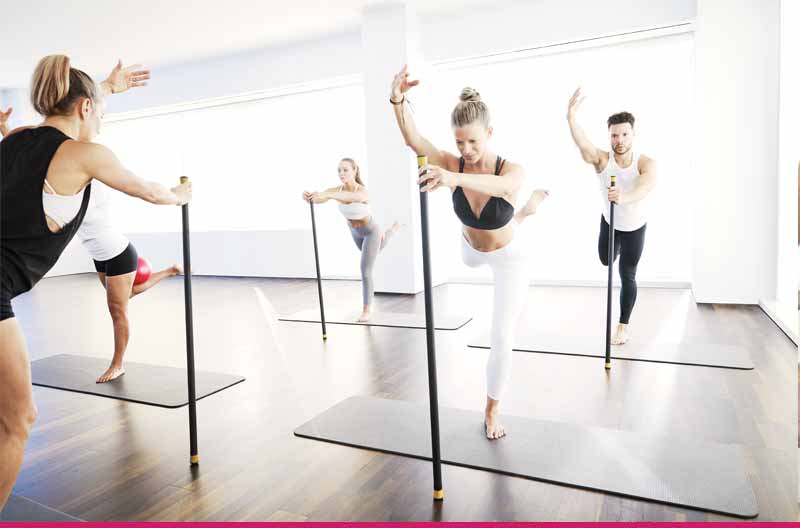 Life Barre is a full-body workout that uses dance-inspired moves to challenge your core, strength and stability.
Always consult your physician before beginning any new exercise program.