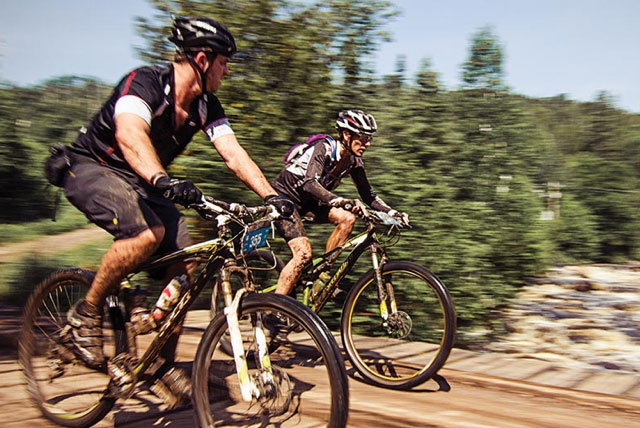 Share the ride
Whether you want to ride for fun or for glory, we've got just the ride for you. No matter which level you choose, you'll find a coordinator with the experience and passion to take you as far as you want to go.
Recreational

With a recreational pace of 12-15 mph, this ride has a social focus. Cover 15-20 miles in great company in the great outdoors. Maximize your workout by building your skills and learning the ways of the road.
Sport

At a moderate pace of 16-18 mph, this mixed tempo ride is conversational at times, challenging at others. Join a dedicated group of cycling enthusiasts for a 20-25-mile ride while you hone your technical skills and improve your performance.
PWR
With a pace of 19 mph and up, this is our fastest and most spirited ride. PWR offers pace line work and intervals for advanced cyclists. Get a high-intensity workout while you cover 30-35 miles in the company of cyclists as serious about the sport as you are.