Fitness
Cardio Equipment
If you're looking for a well-rounded cardio workout, start here. We've got the latest, most sophisticated equipment available, backed by sports-specific training and technology when you need it.
Free Weights and Equipment
If you love to lift, this is your place. We're always stocked with kettlebells, barbells and more. So many weights, you'll never have to wait.
Functional Training Area
Get stronger for the life you want to lead. Our dedicated space allows you to work multiple muscles at the same time for better overall strength and mobility.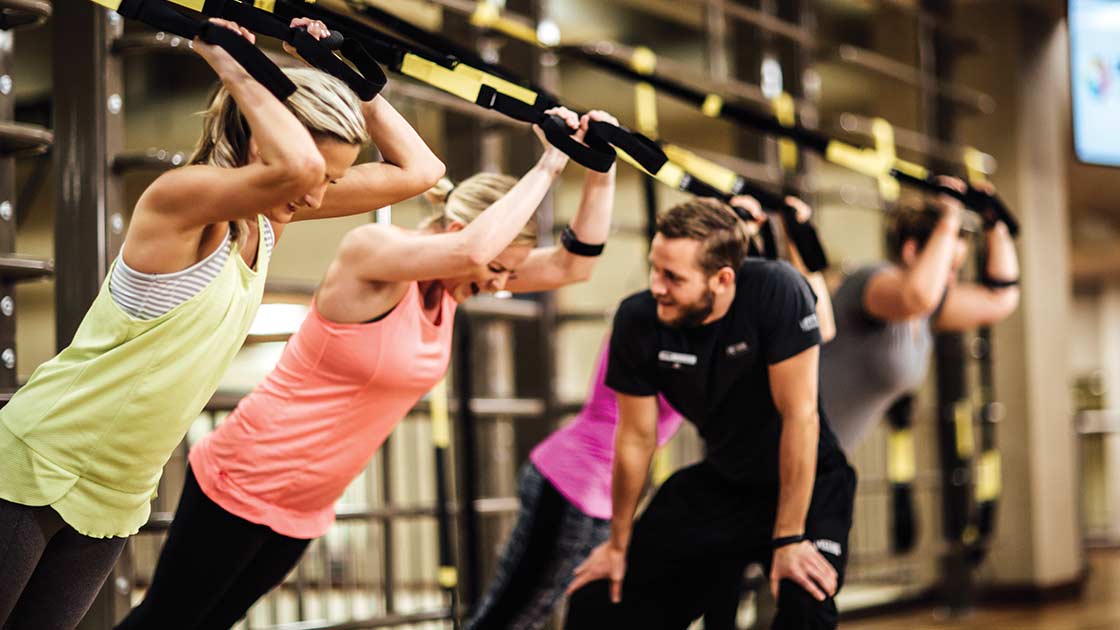 Resistance Training Area
Feel the burn while you use resistance bands and advanced tools to build and tone muscle.
Weight Machines
Concentrate on specific muscle groups with our weight machines. Every lift you perform will be in perfect alignment thanks to the precision design of our equipment.
Kid Spaces
Kids Play Area
While you use the club, your kids ages 3 months through 11 years engage in active play, for up to 2 hours each day. All within a safe and enriching environment.
Infant Room
With our small ratios and private rooms, your infant is in good hands at Life Time. We will feed, talk to, and keep your baby entertained with a variety of infant toys.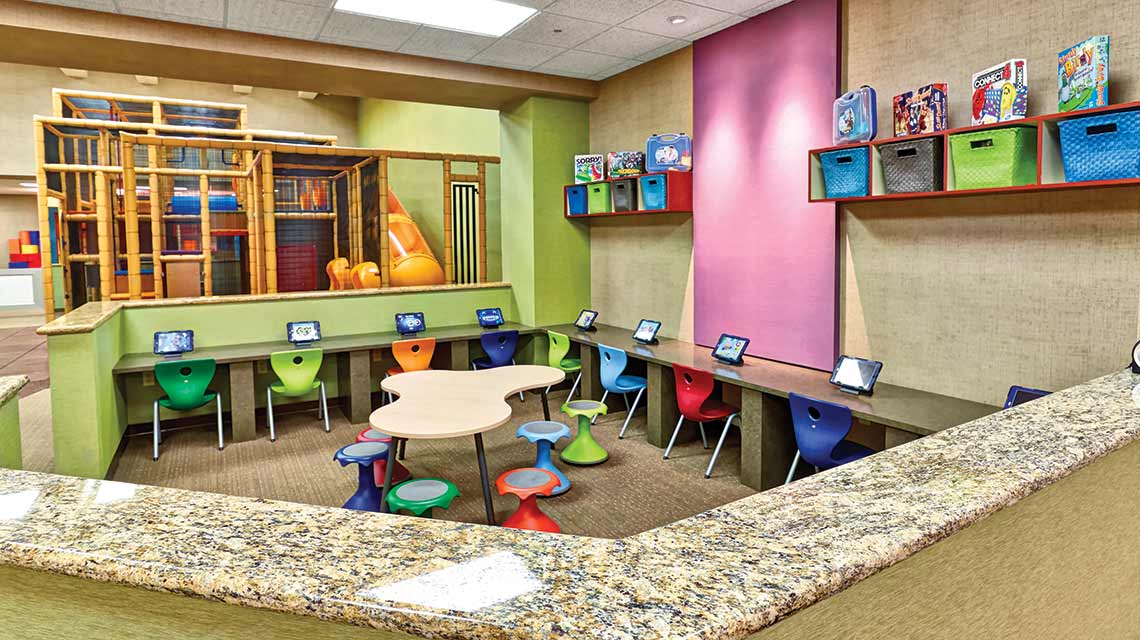 Media Room
The Media room is an area designated for children to relax and learn. Kids can explore technology with enrichment and learning games as well as books, puzzles, and small crafts.
Relaxation Spaces
Saunas
There are so many wonderful benefits of the sauna. Whether you're in need of rest, or need to take care of sore muscles, or just chat with friends, don't forget to sauna.
LifeCafe®
Our key to success is focusing on wholesome ingredients with no artificial additives. It all adds up to tasty meals that give you that healthy, post-workout fuel you need.
LifeCafe® Poolside
Get the same natural food, organic drinks and fresh ingredients you love while you lounge at the pool. Our friendly staff delivers everything with a smile.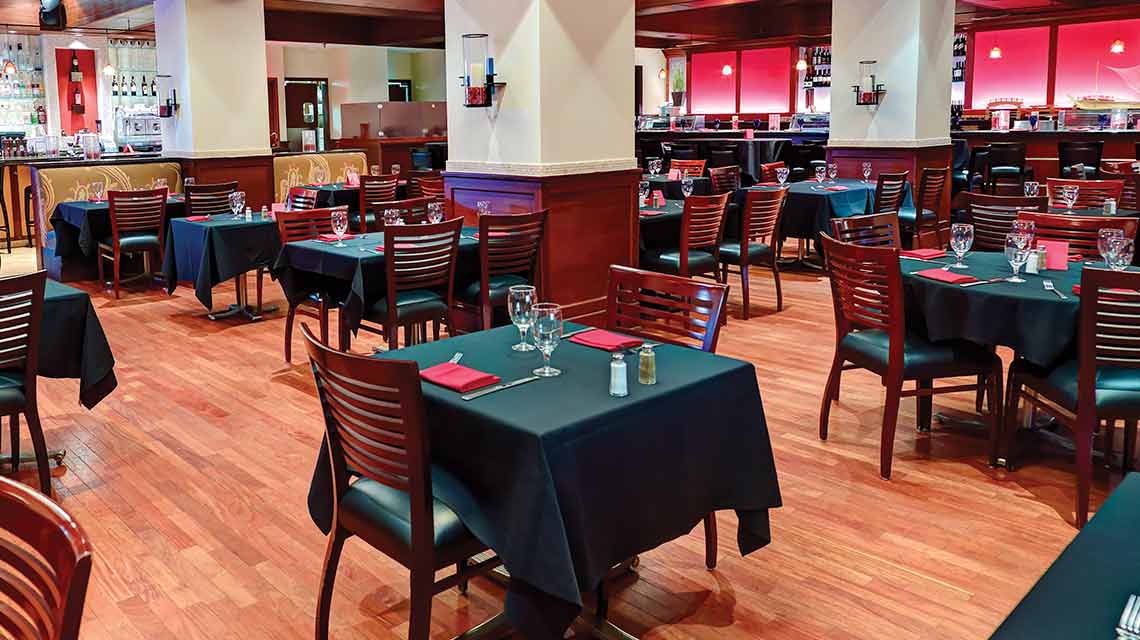 Rare
With a diverse menu and delicious dishes you can't find anywhere else, Rare Steak & Sushi raises the bar and offers a truly memorable dining experience.
Bar
Peruse our extensive wine list and enjoy a post-workout cocktail with a friend in a welcoming and sophisticated environment.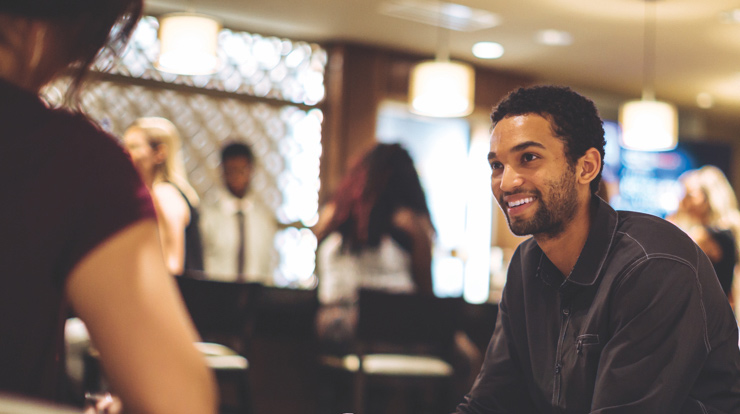 Coffee Bar
Enjoy a beverage with friends, catch up on email or unwind after your workout. With a tempting menu, free Wi-Fi and HD TVs, we have everything you need to relax and recharge.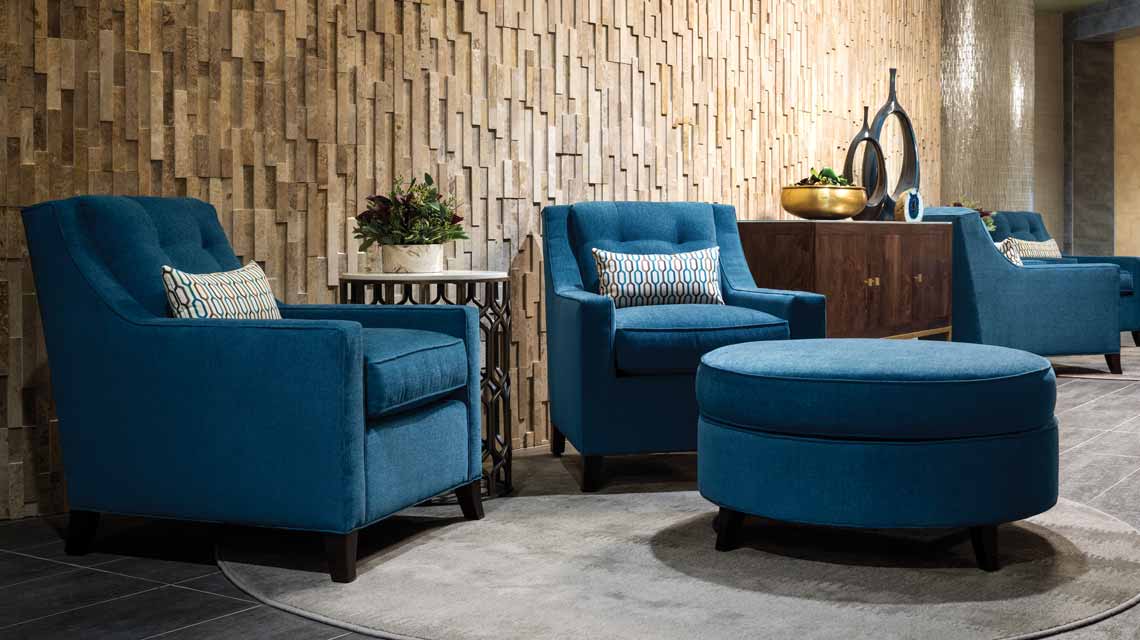 Lounge
Gather with friends or find a comfy spot to catch up on work. With a tempting beverage selection, free Wi-Fi and HD TVs, our lounge is a great place to unwind and recharge.
Studios
Advanced Training Studio
 Our Alpha Training Studio provides everything you need for a challenging workout, including platforms for Olympic and Power Lifting, bars for pull-ups, sleds, and kettlebells.

Fitness Studios
We're here to make sure you get the most out of your workout. And that means providing you with a modern, inspiring atmosphere with the most up-to-date equipment available.
Yoga Studio
Step into tranquility. Brimming with quiet energy and filled with natural light, our yoga studio is the perfect place to let go of your day and focus on your practice.
Actual spaces may appear different depending on club.