Launch Event

November 7

Join us for the launch of our new boxing-inspired class and find out what it takes to train like a champion.
The Main Event
Be the first to experience our new boxing-inspired class focusing on the strength training and conditioning done outside of the ring. You'll go through three rounds of punch combinations, shadow boxing, jump rope and strength training with a trainer in your corner teaching form and technique. After the final round, celebrate your victory with well-deserved snacks and refreshments.
Event Schedule
Check in: 5:45pm – 6:00pm
Workout: 6:00pm – 7:00pm
Social Hour: 7:00pm – 8:00pm

EQUIPMENT USED
Varies, but may include:
A Step Bench, Pair of 1lb Hand Weights, Heavy Dumbbells, Jump Rope, Hand Towel
WHAT TO BRING
Water, Towel, Mat (optional)
INCLUDED IN YOUR MEMBERSHIP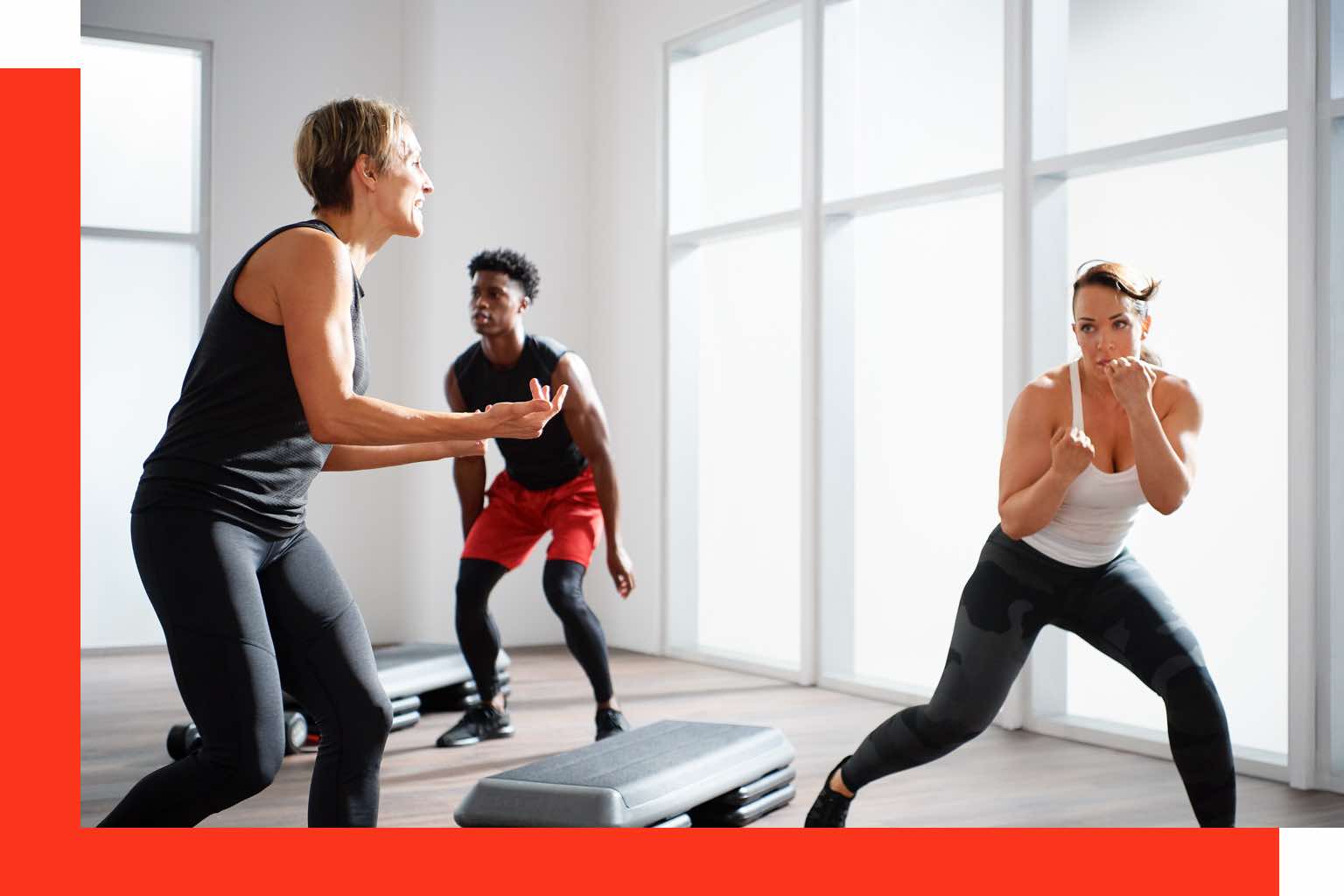 Frequently Asked Questions
Where do we meet for this event?
Outside of the studio at 5:45pm.
What should I wear?
Any workout attire that you feel comfortable in.
What should I bring?
A water bottle and towel. All other equipment will be provided by club.
What equipment will we use?
All equipment will be provided by the club and includes a jump rope, hand weights, dumbbells and a step bench.
Can I bring a friend?
This is an exclusive event for members only.
When will this class be on the schedule?
Ringside will be on the schedule everywhere November 9.
Always consult your physician before beginning any new exercise program.