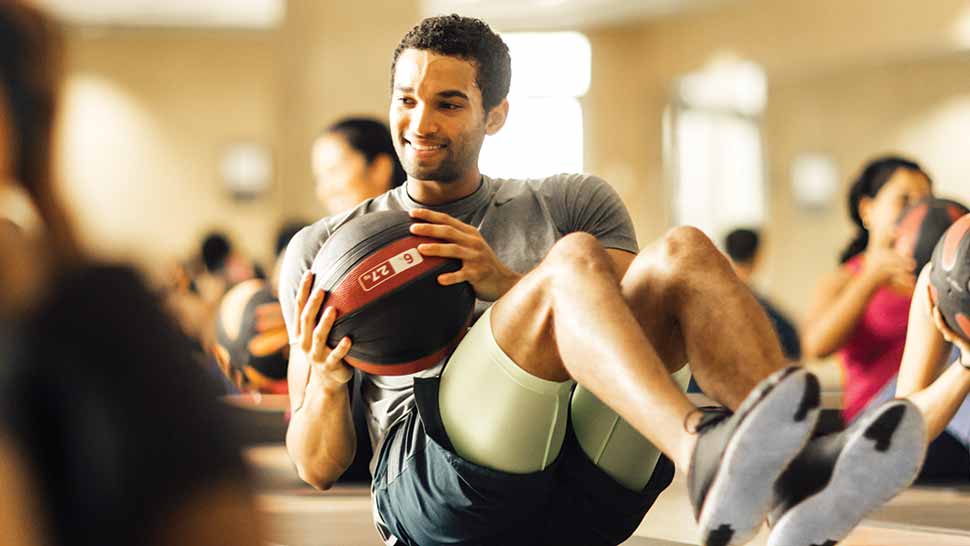 Team Up

Friendship, focus and getting fit together — that's what you'll find here. Led by trainers who educate and inspire, your group of 7 to 30 people experience cardio, strength and endurance training based on our unique Core 3 system (Know it. Nourish it. Move it.). View the program types below.

TEAM Weight Loss

Kick into high gear with a group of soon-to-be friends. You'll meet three times each week together with a Nutrition Coach and Personal Trainer for workouts, advice, high fives and rockin' results. 

TEAM Fitness

Combine fitness and friendship to achieve better health. With strength and cardio at its core, TEAM Fitness is ideal for newer training fans and TEAM Weight Loss grads.

TEAM Bootcamp

The hardest fun you'll have all week. A fast-paced cardio, body weight and resistance training program that will whip you into fighting shape. No excuses. Just results. 

Alpha Training

Unleash your inner beast with our most intense group training program. Constantly evolving and extreme, it's the ultimate in functional fitness with tire flips, battle ropes and Olympic lifting.

Mixed Combat Arts

Release the warrior within. You'll build confidence and mental toughness with conditioning and training skills based on principles of the world's most exciting martial arts.