Parking and Public Transportation Information
We're here to make your Life Time commute easy and efficient – whether you're parking onsite or visiting via public transportation.
Parking Information
Your membership includes 3 hours of validated parking daily and after 3 hours there is a $5 charge. Follow these three easy steps for a seamless parking experience.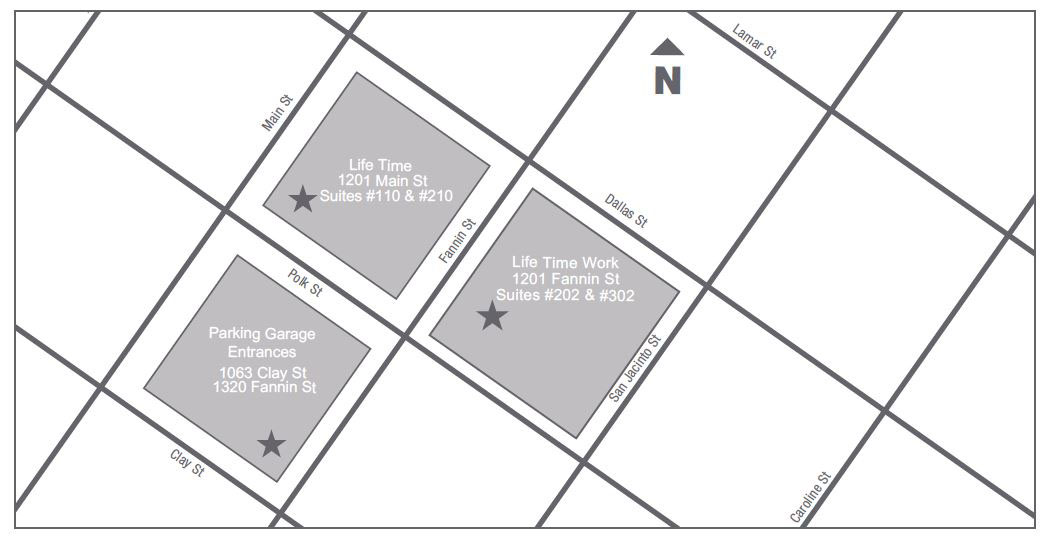 Locate the parking garage
Entrances to the parking garage can be found at 1063 Clay Street or 1320 Fannin Street.
---
2

Pull a Ticket
Pull ticket at the gate, save and bring ticket into Life Time for validation upon exit.
3

Validate Your Parking
Bring your pulled ticket to the concierge desk at Life Time when you're leaving the club. A Concierge Team Member will validate your parking.
Public Transportation
1

Metro Rail
 
---
Locate the Metro Rail at the Main Street and Dallas Street intersection.