Becca Rigg Story Transcript
[MUSIC PLAYING] I just felt, like, very bogged down. Staying at home, I don't get a lot of adult conversation in my day every day. No, I'm just like, I'm in the trenches of motherhood right now with small children. I'm going to get out the eggs while you do that. [? Taya ?] is our oldest. She's 12. And then we have [? Brenlee, ?] who is nine, and Camden is seven. And then we have Nori, who is four, and [? Kena, ?] who's one. 

Coming off of that fifth kid, I've gained 40 pounds with the pregnancy. You hit a certain age and your metabolism slows down. We were living previously in Mexico. A move is hard, an international move, and I was just so stressed out. Didn't know anyone, didn't have a support system, and so I just turned to food. 

My food addiction was a problem. The kids would all be screaming. Everything's blowing up, and I'm like, I just had to numb myself. And so it would be like, go to the pantry and start pounding whatever it was that was in there. I needed a place to be Becca, not just mom. I'm just this mom, mom, mom, mom, mom. And I'm like, where's Becca? Where is she? And I felt like that was lost. 

[MUSIC PLAYING] 

We'd heard about Life Time and people had said such good things. So we go to Life Time. They do the tour, and they take us into the Kids Academy. They have gymnastics classes, and art, and a craft studio. And my husband was like, shut up and take my money. Sign us up. 

Everyone's down in the maze if you want to go to class. 

For me, I needed help. I can make friends here. This need is a way to connect with the community. 

You're not alone. 

For my husband to give me eight sessions with Keri-- 

This is a point where we need to start changing some things. 

She gave me homework and I did it. 

With Becca, one of the biggest things we tried to add instead of necessarily take away. We had her focus on adding protein to her diet. 

That's been a big part of my thing is I have to get 130 grams of protein a day. She's like, you eat this many grams of protein, and I did it. Keri, she is this authority person, an expert in her field. And it was kind of like that going back to school kind of feeling, like, OK, I'm going to be the A student again. 

20 [INAUDIBLE] OK? 

All right. 

You got it. 

I signed up for the 60-day challenge. That took the base that Keri had given me and then just set it on turbo. 

One more. One more. Don't stop. Don't stop. That a girl. Bring it up. 

I had never got into the weight area. That's for, like, the buff people, or whatever. That's not for the moms. 

OK. Now, bring them up. Take a break. Get a rest. Get one more round. Becca, she's high energy. She starts my boot camp at 5:30 AM, and she brings the energy from start to finish. 

Clark, I credit a lot to my overall body change, the epitome of what you want in a coach, because that's what he is to me. He's like that coach that has pushed me, believed in me. 

There. Now, swing down. Now, [INAUDIBLE]. 

The 60-day puts you in this amazing community of like-minded people who are all on the same path. They have this Facebook page, and they're posting new recipes, they're posting their struggles, they're posting their triumphs. You've got the Try it Tuesdays and the Sampler Saturdays, and they're just showing you how to use equipment. They're showing you different body weight workouts. There's nutrition ones where they just teach you how to eat. It just helped food lose its sexiness. 

Food was everything. And now, this was becoming my high. It really motivated me being part of that community. That really kept my head in a good place. My kids are really proud. And it's so cute, because they go around school, and they're telling people, my mom is doing the 60-day, and she's doing so awesome. And the kids have no idea what they're talking about, but they've seen me working hard. 

The mental strength that I've gotten from it has just been incredible. And I'm a happier person, I'm a nicer person. I have more energy, and I don't need to turn to food to get that. It's made me better in the thing that's most important to me, and that's being a mom.
---
Featured Stories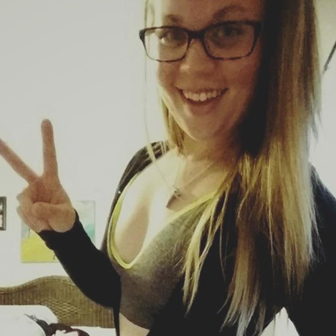 Ex-Pilot Faces Chronic Fatigue Syndrome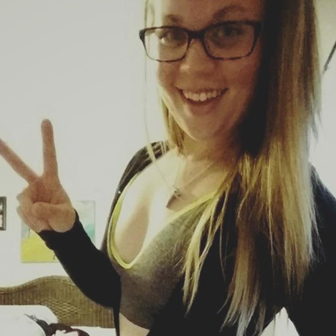 A Life Transformed through Yoga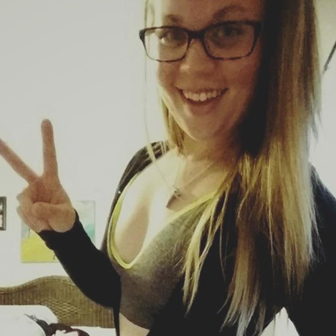 From Cancer Survivor to Ironman Athlete