Patty Kouatli Story Transcript
My husband is Omar. We've been married 28 years. We have two kids.
Claire is 24, and Kate is 17. And I just feel so blessed to have those two girls. They're literally our joy. 

I went through years of infertility, lost a lot of pregnancies. So then that kind of starts this self-- I hate to say it-- but hate, self-hate. I just-- gosh, if I can't do that, then I'm not worthy of anything. So I think another thing that happened in my life-- really realizing that I need to take care of myself. And what really made that hit home for me is when my daughter got sick. 

She was a junior in college. She was studying abroad. And I get a call saying, your daughter was found unconscious. We didn't know if she was going to make it, and I'm not healthy myself. 

And it just, it became scary. It became real. And so when we came home, I started really thinking, I need to change. 

[MUSIC PLAYING] 

When I first went to Life Time for my 60-day and met Fares-- 

Good, 10 more seconds. 

--I knew at that point, this was a connection. 

The funny thing is how we met. She did purchase a training package. And then she was so intimidated that she asked not to use them. 

I got weighed in. Signed up. Said I'm going to do personal training, and got home and said, oh no. I don't know that I can do this. 

There was a fear of just walking in. So she would wait in the car for a while. [CHUCKLES] And I would have to text her to encourage her to come in. 

And five-- 

And now I have to force her to take a day off. 

--one, and relax. 

I can keep going. 

I know. 

I remember specifically him saying, how willing are you to change? 

Punch through it. We're not all superstars on day one to start. But it's in you. You can do it. 

Started slowly. Worked on breathing. We worked on movements. We worked on range of motion, stability. 

I do cardio three times a week on the elliptical, from 20 to 40 minutes. And then I do strength training six days a week. So I'm down there on that weight floor-- 

Beautiful. 

--doing my squats and doing my deadlifts. 

Good. More hinge in the hips. 

I do it probably for an hour every single day. 

All right, Patti. Let's punch through it. 

Lifting weights-- I would never imagine myself lifting a weight, ever. And I couldn't see the value in it either. I didn't understand what an impact it has. 

You got this, Patti. 

But I'll tell you, that, for me, has changed the way I looked more than anything else. 

Yeah, you crushed it. 

Hey, I think I'm really strong. And I feel awesome. 

I think she re-found herself. This process allowed her to kind of unleash that barrier and then just come out as her beautiful self. 

He's actually been the key to my transformation. I mean, there's really no question about it. I wouldn't be where I am if I wasn't working with Fares. He gets me. 

It's really something very special that you guys have found. 

It's a real relationship. So it's more empowering to see somebody go through it, and see the success, and you being part of it. 

You know, if I'm feeling really anxious about something or nervous about something, I'll get a text saying, you know, you got this. 

Good job. 

You're doing great. I'm proud of you. So it's not just about lifting weights. It's not about being there and showing up. It's about really caring about somebody. 

She changed me more than she thinks she has. I mean, I think she inspires. And I think that internal transformation was way bigger than the outside. 

I think when my family-- my husband, my kids-- look at me, they're amazed. I always think of telling my kids how proud I was of them, you know, when they were kids. And it's amazing to have someone tell you that they're proud of you, as an adult. 

And to me, that's very impactful to go, I'm proud of you. It's being confident and caring about who you are and what you do outside of Life Time. I mean, to me, that's what it's all about, so taking everything that I've been doing for the last year and a half, and now engaging in life.
---
Featured Stories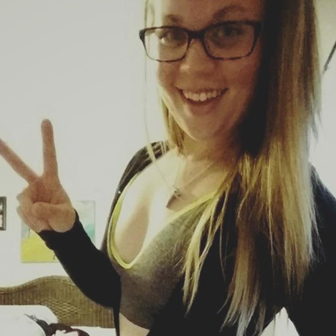 Ex-Pilot Faces Chronic Fatigue Syndrome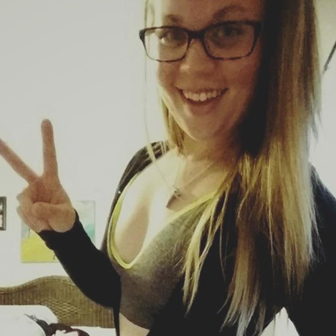 A Life Transformed through Yoga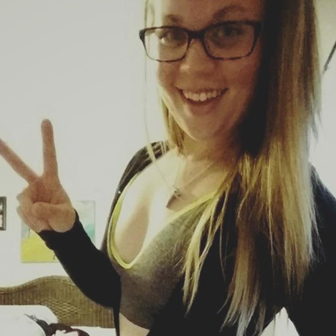 From Cancer Survivor to Ironman Athlete