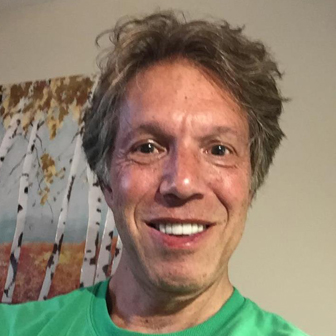 Beating Cancer with Bootcamp
Stuart Carroll
Life Time Rockville, MD | Member Since 2013
"I am absolutely convinced that the vigorous exercise has kept my cancer at bay."
In the Spring of 2013, I received a diagnosis of prostate cancer.  Not very advanced, but cancer all the same.  Over the period of the next few months, I investigated my options: surgery, radiation or "active surveillance".  The latter being that I don't have the two former options, but have an annual biopsy and bi-annual bloodwork for PSA levels - an indicator of prostate cancer.  (My "normal" level was 2.5 which is in and of itself high.  Anything above 3.0 is concerning.  It was 4.7 at the time of my initial biopsy, which is why I had myself checked out.)
Coincidentally, in June of 2013 - right around Fathers Day - my wife decided that she wanted to join a club and Life Time was the closest to us.  I was not so interested and did so pretty much to appease her.
Well a funny thing happened.  I started going a few days a week - mostly elliptical and weight machines for about 45 minutes.  Then, 5 days a week, with occasional 7 days a week.  By  no means was I hoping to be "buff", but just better than I was and, as I went, started to see some results which made me want to go even more.
In November of 2013, I went in for the first of my follow up PSA bloodwork tests.  My level had dropped to 1.8!!! The lowest I could ever remember.
Subsequent to that, my PSA levels have been between 2.5 and - just this past spring - 1.55!! During my annual biopsy procedures, no sign of cancer has been detected .  In fact now, my Hopkins doc was "very comfortable" with my skipping this year's biopsy and consulting in the fall.
During the intervening years, I have changed my schedule to Boot Camp 3 days/week and Yoga (mostly hot) 2 days/week.
I am absolutely convinced that the vigorous exercise has kept my cancer at bay - I did nothing different after the diagnosis than before other than joining LT.  That has kept me going and enabled me to haul myself out of bed at 6 a.m. for Boot Camp or yoga.  Plus, I have NEVER slept better than after an evening hot yoga class! For me -in my experience- I am totally convinced that hard work outs are what is keeping my cancer at bay and my being healthier than ever.
---