Lindsay O.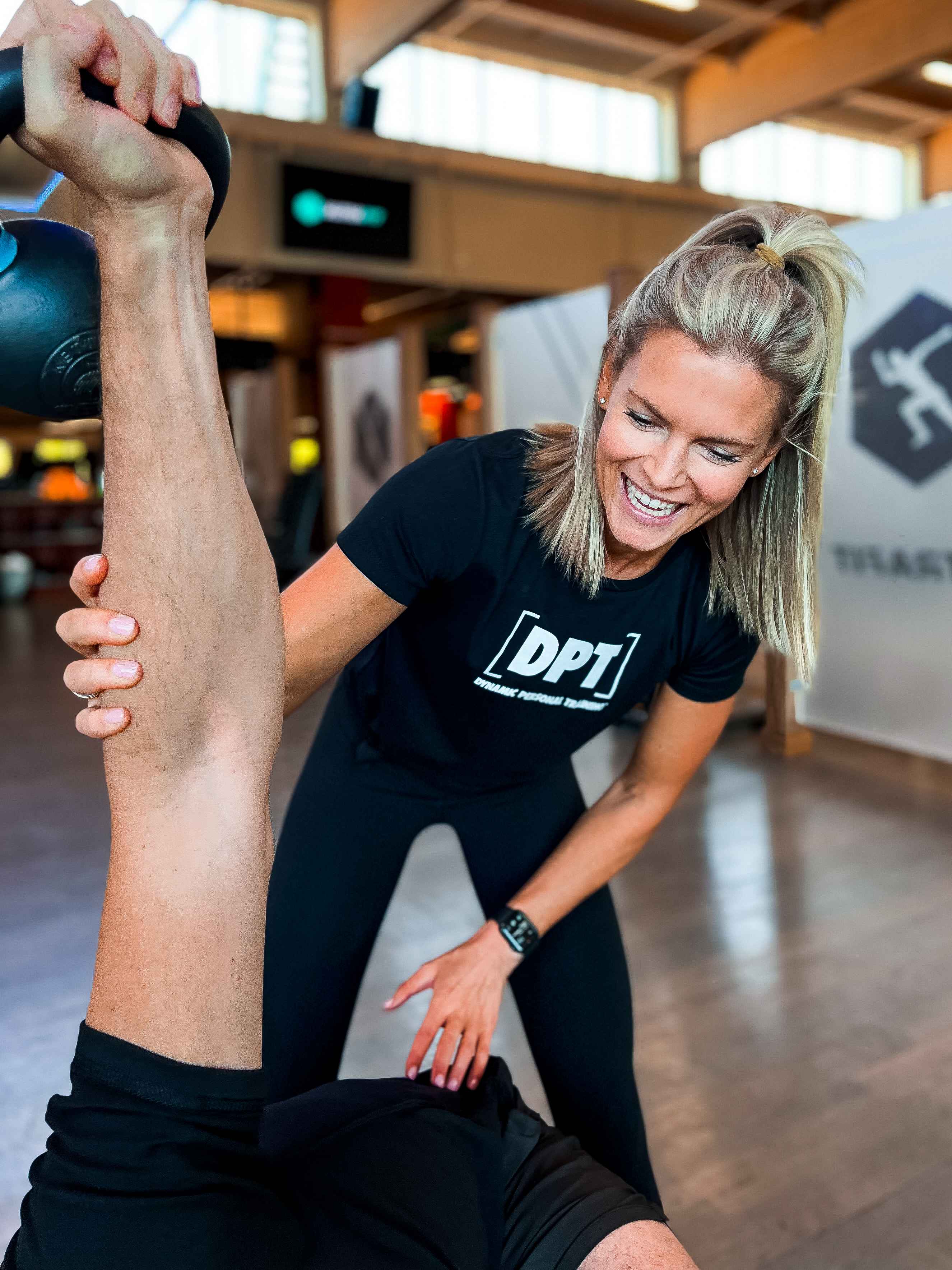 Imperfect action beats perfect inaction every time
Specialties
Weight Management
General Health and Wellness
Functional Fitness
Muscle Building
Strength Training
Social Media
About Me
Health doesn't have a finish line - it's an ongoing journey. And I'm here to be your ultimate guide! If you're looking to discover sustainable ways to train for life, feel empowered in your nutrition choices, achieve a specific aesthetic look, or crush your performance-based goals...I'm your coach!
Availability
| Day | Morning | Afternoon | Evening |
| --- | --- | --- | --- |
| S | Unavailable | Unavailable | Unavailable |
| M | Available | Available | Unavailable |
| T | Available | Available | Unavailable |
| W | Available | Available | Unavailable |
| T | Available | Available | Unavailable |
| F | Available | Available | Unavailable |
| S | Unavailable | Unavailable | Unavailable |
Services
Small Group Training
Nutrition Coaching
Video Training
Metabolic Testing
Virtual Coaching
Certifications
Alpha Master Instructor
CPT
CPT
Nutrition Coach`
Olympic Lifting Coach
Pain Free Performance Specialist
USA Weightlifting Certified Coach
Testimonials
Mike F.
Lindsay is an awesome coach/trainer. She is excellent at what she does and knows how to get the best out of you. She "practices what she preaches" as you can see by the great shape she is in. She is a good listener and utilizes her experience and deep knowledge to help you improve in the areas that are important to you. She has helped me, a mid 50s guy, get in great shape and feel the best I have felt in many years. If you haven't used a personal coach/trainer before or are looking for a new one, I highly recommend Lindsay!
Mary S.
I have had the great fortune of working with Lindsay for 10 years. I can't say enough about her commitment to helping you become the best you, you can be. She's in it for the long haul, ready to help you make a lifestyle change at your pace. Lindsay never stops learning about her profession so that she can adapt to the needs of her clients. Her gift is the ability to meet a client where they're at and move them forward with realistic expectations and understanding that there's life outside the gym and sometimes it gets in the way. I can honestly say that my health has never been better and guidance from Lindsay helped me get here.
Pat S.
Be the best you that you can be. I think that sums up Lindsay's approach to training - physical conditioning, nutrition, and self awareness. Lindsay is a keen observer. If I can't perform a movement (whether because I'm a klutz - and I am - or whether I just don't have the proper form down to safely and efficiently execute an exercise) she's going to spot it and either substitute a movement that's easier for me to do or illustrate the movement in different ways so that I can do it properly. And patient? Wow. I'm not a natural athlete and Lindsay keeps working with me, session after session, to improve my skills and strength - always positive and encouraging. Then there's tough. Lindsay isn't one to let you leave without giving it your all. Challenging, but achievable is her motto. Whether your goals are training for a competition, weight loss, or simply to improve overall strength, you should book some time with Lindsay and see what I mean.
Linda B.
I've worked with Lindsay for nutrition coaching. She's great at breaking things down into small steps and goals that are actually achievable...much appreciated because it can be overwhelming. She holds you accountable by setting goals and giving homework. All effective practices that have helped me stay on track!
Jim S.
I had a couple of unfortunate accidents followed by significant shoulder and leg surgeries (think large screws & plates). Physical therapy helped but after being very athletic (Boxing, heli-skiing, etc.) I craved something more aggressive to challenge me and get me in better shape. I have meaningful limitations so I had to find a trainer that functioned with the same care as physical therapist in designing workouts that would not do further damage to my injuries but were still aggressive enough to increase my strength, agility and performance. Lindsay is the only trainer that has been able to accomplish this. I recommend her highly.
Rhonda D.
I have been a member of team fitness for over 2 years. It is an important part of my week thanks to Lindsay! She is very knowledgable and helps motivate me in working towards my fitness and nutrition goals! Who knew exercise could be fun, too! Lindsay has a way of bonding our group so that we look forward to seeing eachother and working out together! I trust her implicitly and am so thankful for her help before and after a recent surgery. Thanks in part to Lindsay, I have made a quick recovery!