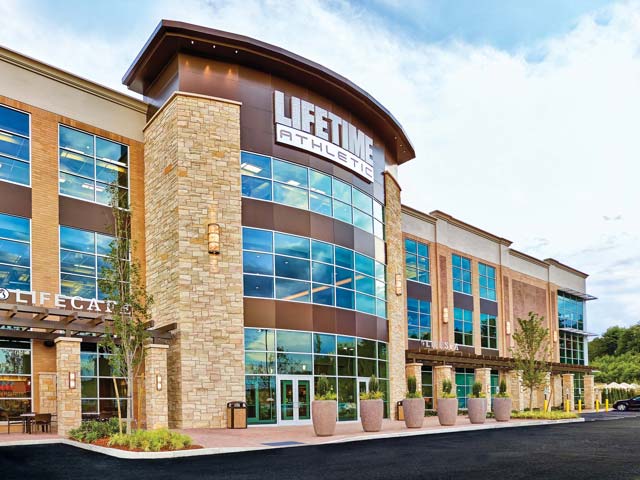 Love Your Life
Thank you for sharing your Life Time Story with us.
---
2020/2021 Share Your Life Time® Story Official Rules ("Official Rules")
1. Entry. NO PURCHASE NECESSARY TO ENTER OR WIN. A PURCHASE WILL NOT INCREASE YOUR CHANCE OF WINNING. You may enter the 2020/2021 Share Your Life Time® Story Essay Contest ("Contest") between November 5, 2020 and December 31, 2020 by: (a) filling out the entry and submitting your story of positive change on the Life Time® Story page at: https://my.lifetime.life/member-stories/submit.html; or (b) mail your entry to Life Time®, ATTN: Share Your Life Time® Story Essay Contest, c/o Laura Pauly, 2902 Corporate Place, Chanhassen, MN 55317 ("Entry"). Your story should describe how Life Time helped you to create positive change in your life – including Life Time facilities, services, staff, programming and/or 60day components – and how you plan to maintain these changes while being a member of Life Time. Any entries that are not submitted correctly and completely may be disqualified. Entries will only be accepted as noted above. All entries become the property of Life Time® and will not be acknowledged or returned. Life Time® may use the information on the Entry form and in your Life Time® story in accordance with the terms and conditions set forth in the Life Time® Story submission page. Life Time® may terminate the Contest at any time and without notice.

2. Eligibility & Release. You must be a legal resident of the United States or Canada and at least 18 years of age to enter and win. Officers, directors, agents, employees and representatives of Life Time or Hoka One One® or their immediate family members are not eligible to enter or win. The Contest is void where prohibited or is restricted by law, and is subject to applicable federal, state, and local laws and regulations. No more than one (1) entry per participant will be allowed, regardless of method of entry chosen. By submitting an essay, you hereby grant Life Time® the right to publish your essay, or any edits thereto, including but not limited to the name, city/state, photograph, voice, testimonial, approved biographical information, or other likeness and/or personal exposition (and/or any edited portion thereof) for promotional, advertising and/or publicity purposes in any media, now or hereafter known throughout the world in perpetuity, without compensation or notice to, or further consent of, the entrant to the extent permitted by law. Additionally, by submitting an entry, you represent that you are the original creator of the entry and thereby irrevocably assign, grant and transfer and otherwise agree to release Life Time® and/or its designees any and all intellectual and other property rights you have in the entry (including, without limitation, all copyrights and trademark rights) throughout the world and in perpetuity.

3. Requirements of Entries. By submitting an Entry, you warrant and represent that you consent to the submission and use of the Entry in the Contest and to its use for the purposes set forth herein. In Addition, by submitting an Entry in the Contest, you consent to being notified through your provided information in order to fulfill your prize and otherwise communicate with you in connection with your participation as otherwise described and permitted in these Official Rules. Any information provided under these Official Rules, including, without limitation, any information provided in connection with an Entry or participating in the Contest, shall be subject to the Life Time® terms of use/service and privacy policy/notice posted on the applicable website and submission page.

3. Winners. Five (5) winning Entries will be selected on or about January 8, 2021, as detailed above, and will be notified by phone or email. Subject to the eligibility requirements of these Official Rules, the person(s) whose stories are selected will be awarded the prize. In the event of a tie, the winner will be chosen by a random drawing between the two tied entrants.

4. Odds. The odds of winning depend upon the number of entries received.

5. Prizes. The Contest prize ("Prize') is one (1) $500 Hoka One One® prize pack (ARV $500). Limit of one (1) Prize per person. If any winner fails to respond to notification within five (5) business days, the prize will be forfeited and another winner will be randomly chosen. Prize is non-refundable, non-transferable and subject to all other terms and conditions of Life Time®. Winner shall be responsible for all other fees, taxes, surcharges or any other incidental costs.

6. Release. As a condition of receiving the prize, winner must sign an Affidavit of Eligibility & Release. By entering the Contest, each participant agrees to follow these Official Rules and to release, discharge, and hold harmless Life Time®, Hoka One One® and their affiliates, subsidiaries, agents, together with the present and future officers, directors, agents, employees and representatives, from any and all responsibility or liability whatsoever for any property loss, damage, personal injury, or death, in connection with the awarding, receipt, acceptance, use and/or misuse of any Prize provided pursuant to the Contest and/or any person's participation in the Contest, and/or in connection with Life Time's® use of the Life Time® Story and participants name and likeness.

7. General. All interpretations of these Official Rules shall be made by Life Time®, whose decisions and interpretations shall be final and binding. Life Time® reserves the right to cancel, terminate or suspend this Contest or any part of this Contest for any reason. Life Time® reserves the right, at its sole discretion, to disqualify any individual it reasonably suspects or believes to be acting in violation of these rules. Life Time shall not be responsible for lost, incomplete, misdirected, misdelivered, misplaced, stolen, illegible, mutilated or defaced entries or for entries that are not received by Life Time® for any reason. Except where prohibited, all issues and questions concerning the construction, validity, interpretation and enforceability of these Official Rules, or the rights and obligations of entrant(s) or Life Time® in connection with the Contest, shall be governed by, and construed in accordance with, the laws of the State of Minnesota, without giving effect to any choice of law or conflict of law rules, which would cause the application of the laws of any jurisdiction other than the State of Minnesota. In addition, any dispute relating to the Contest (including these Official Rules) shall be brought in the appropriate state or federal court having jurisdiction over the subject matter located in Hennepin County, State of Minnesota. Entrants hereby irrevocably consent to the personal jurisdiction of said courts and waive any claim of forum non conveniens or lack of personal jurisdiction that they may have.

8. Winner List. For notification of the winners submit your request in writing by January 31, 2021 to Life Time®, c/o Corporate Communications, Attn. Laura Pauly, 2902 Corporate Place, Chanhassen, MN 55317. Entrants acknowledge and agree that Hoka One One's® sole role in the Contest is that of a Prize supplier and that Hoka One One® is in no way responsible for the administration of the competition or the selection of winners.

9. Sponsor. The sponsor is Life Time®, 2902 Corporate Place, Chanhassen, MN 55317. This Contest is in no way sponsored, endorsed or administered by, or associated with Facebook®.