Signature Membership
Get it all. All in one place.
The energy is high. The camaraderie is real. The mood is pure positivity. This is group training at Life Time — and it's included in our Signature Membership. Along with an exceptional group training experience, you'll gain access to all the programs, classes, faces and spaces that make Life Time, Life Time.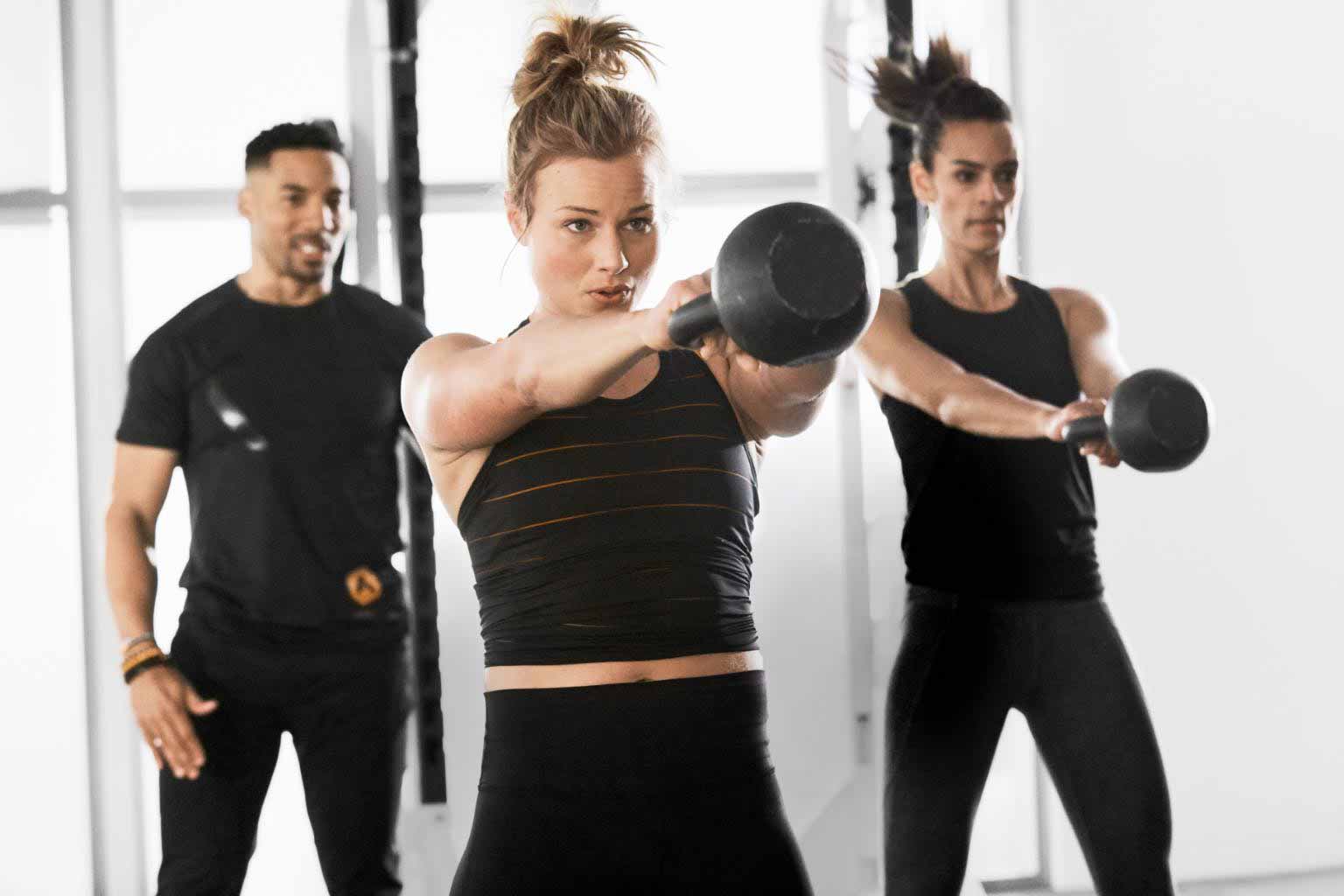 The Membership That Brings You More
Discover more ways to work out. More ways to wind down. More ways to connect. Get it all with the Life Time Signature Membership.
Unlimited Signature Group Training
For one. For all.
With the attention of a dedicated coach and the motivation of a group by your side, there's no limit to where you can go. GTX, Alpha and Ultra Fit offer a supportive training community unlike any other.
Our group training programs help you achieve your goals through heart rate training and a mix of cardio and strength training. With classes offered throughout the day, you're sure to find a training schedule that works for you.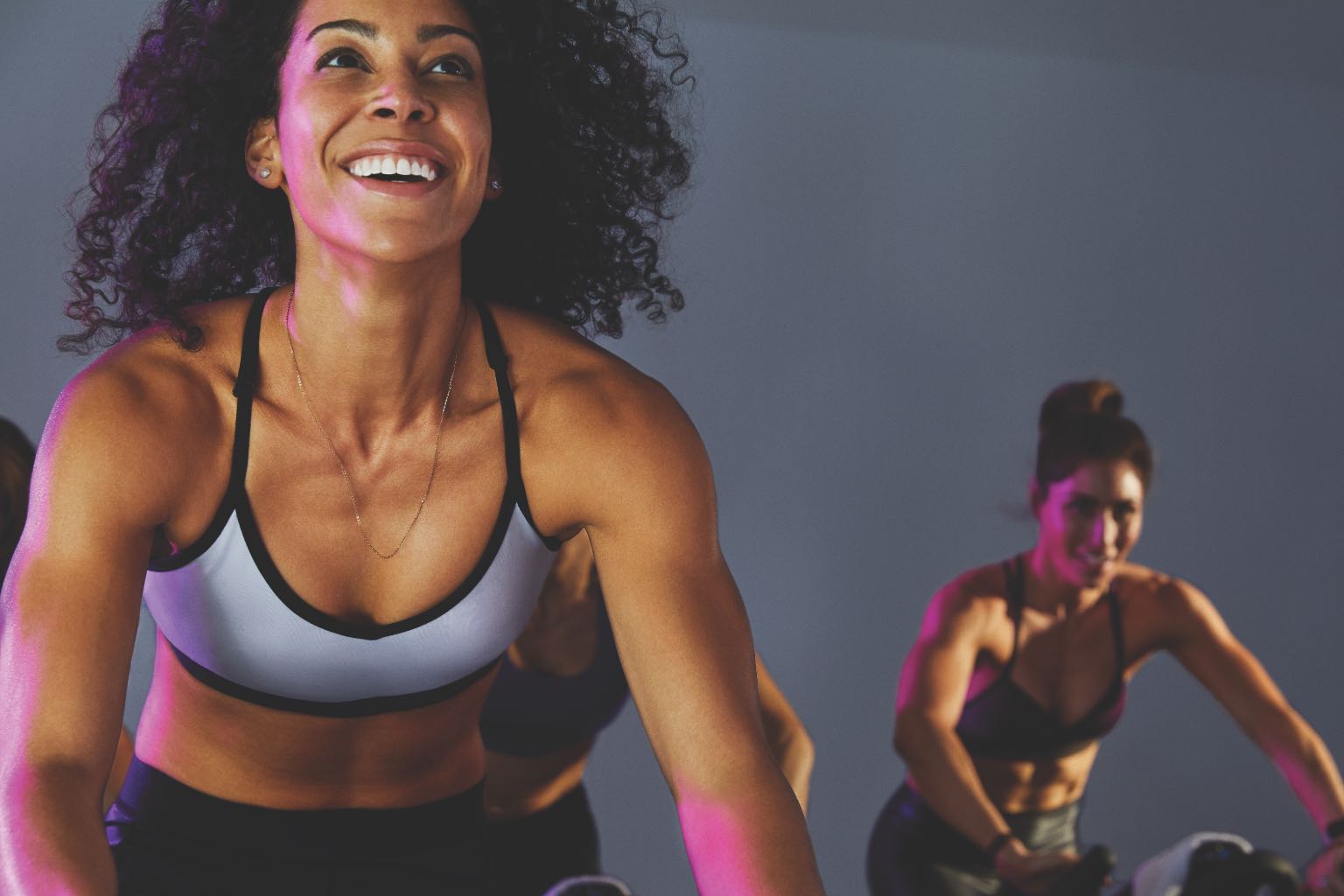 Priority Reservations
Get the spot you want, when you want it.
With Signature Membership, you'll enjoy early access to even our most sought-after reservations. Be among the first to register for some of our most popular programs, including:
Studio, cycle and yoga classes

Infant care

Summer camps
Priority reservations make it easy to make a plan your whole family will love.
Access to More Clubs
Go more places. Have more fun.
Gain access to more club locations and all the programs and amenities they have to offer. Whether you're traveling around the country or just looking for a change of pace, it's a great way to enhance your Life Time experience.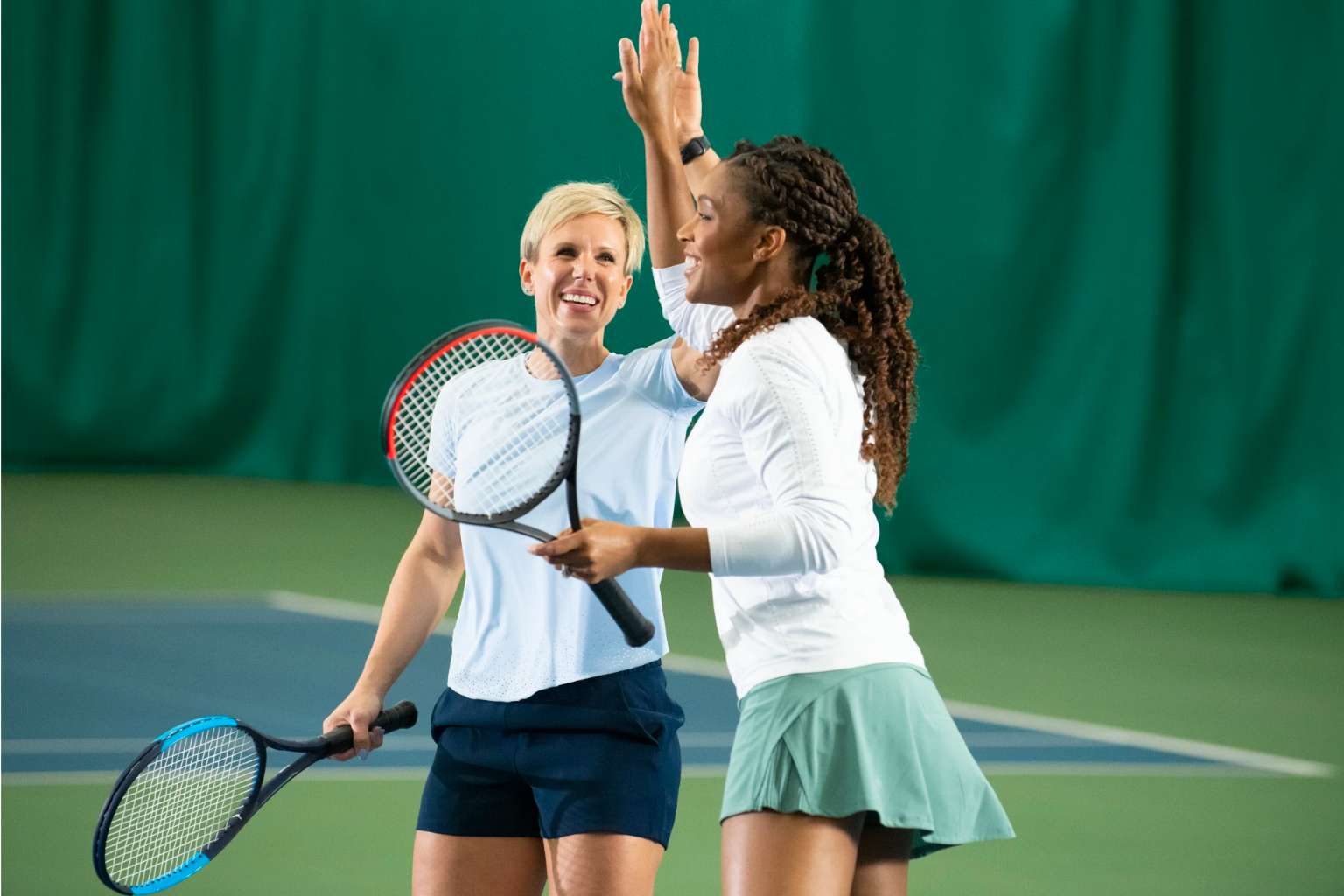 Complimentary Indoor Court Time
Discover even more to love.
Whether you're getting serious about your game or just playing for fun, you can book any available indoor tennis or indoor pickleball court and it's included in your Signature Membership.*
---
What are the benefits of a Signature Membership?
In addition to all of the benefits of Life Time Digital and our Standard Membership, only the Signature Membership offers unlimited Signature Group Training, priority reservations for classes and infant care, access to more Life Time locations and complimentary indoor tennis court time and indoor pickleball court time.*

What clubs do I get access to with a Signature Membership?
One benefit of the Signature Membership is access to additional Life Time locations. To learn which clubs you can access with a Signature Membership, connect with a membership concierge. Club access varies by location.
What clubs offer the Signature Membership?
All Life Time locations offer the Signature Membership, however, Signature Group Training is subject to club availability. If your home club does not offer Signature Group Training, visit "Clubs I Can Access" for a club nearby with this offering.

If my whole family is on my membership, can one of us have a Signature Membership and the rest have a Standard Membership?
Membership type will encompass everyone on the membership with you.  
Am I able to purchase Signature Group Training if I have a Standard Membership?
To access Signature Group Training programs, you will need to be a Signature Member. Signature Group Training cannot be purchased outside of that membership option.
What is the difference between Signature Group Training and Classes at Life Time?
The two programs vary greatly in format and type of workout.  Additionally, classes are included with both Standard and Signature Memberships. Signature Group Training is included only in the Signature Membership.
The Life Time Signature Group Training program is a results-based progressive training program led by our Certified Personal Trainers. The program focuses heavily on technique and form while using equipment on the fitness floor such as squat racks, barbells, dumbbells, and treadmills to improve strength and overall fitness on a personalized basis.
Life Time classes take place in our designated studios with the guidance of our expert instructors. Classes include yoga, cycle, high-intensity cardio and strength classes in a variety of formats.
What Signature Group Training formats do you offer?
We currently offer 3 formats of Signature Group Training at Life Time: GTX, Alpha, and UltraFit. Availability varies by club.
Learn more about our Signature Group Training formats
How do I access priority reservations?
As a Signature Member, access to priority reservations is automatically added to your profile. Members are able to access both classes and infant care eight days in advance directly through the Life Time Digital App as well as through my.lifetime.life.
What types of indoor court time are included in the Signature Membership?
Prime and non-prime ad-hoc court time is included in the Signature Membership. Permanent court time will continue to have a separate fee for Signature Members. Premier Membership and additional fees apply for pickleball reservations at Life Time Sky (Manhattan). 
How is court time charged for a mix of Signature and non-Signature Members?
Indoor court time charges are based on the membership type of the players utilizing the court time, not based on which member made the court reservation. Signature Members receive complimentary court time as part of their membership and will not need to pay their portion of the court time.* Non-Signature Members will be charged for their portion of the court time.
As a Signature Member, do I have access to all tennis clubs?
Your Signature Membership must be at the price required for access to the selected tennis club. To find out which clubs you have access to, after logging in to your myLT account, go to the Locate a Club page, then find a location by City, State or ZIP Code. Filter the results by selecting the "Only show clubs I can access" checkbox. If you are interested in upgrading your membership, connect with a member concierge to understand what additional clubs you would gain access to.
*Signature Membership court time benefit available at Life Time destinations with indoor tennis and pickleball courts. Signature Membership must be at the price required for access to the selected club. Premier Membership and additional fees apply for pickleball reservations at Life Time Sky (Manhattan).  ↩ Go back to asterisk above
Membership levels, types, amenities, services, programs and their associated dues, pricing, fees and/or charges may vary by location and are subject to change. Access to clubs, and certain services, programs, amenities, or areas within a club (e.g., outdoor pools, racquet courts) may be restricted, conditioned, or otherwise limited by specific terms and conditions and/or subject to a separate or supplemental fee for access or use (e.g., your access to the outdoor pool area may require a separate fee and be limited to your designated club). See club for additional terms and conditions that may apply. Actual spaces may appear different depending on club. Always consult your physician before beginning any new exercise program.