Schedule Your Free Session
Talk to a Personal Trainer about your fitness goals and how to reach them. Your 60-minute onboarding session includes an equipment introduction and a personalized workout.
Access New Member Resources
Discover exclusive new member programs, explore class schedules, browse Frequently Asked Questions, get a quick locker tutorial and more.
Life Time is Headed to Battery Park
We are excited to open Life Time Studio directly opposite the world-famous New York Harbor and Battery Park. This destination will feature the hottest classes, world-class trainers, high-intensity Alpha Group Training included with membership and best in class equipment.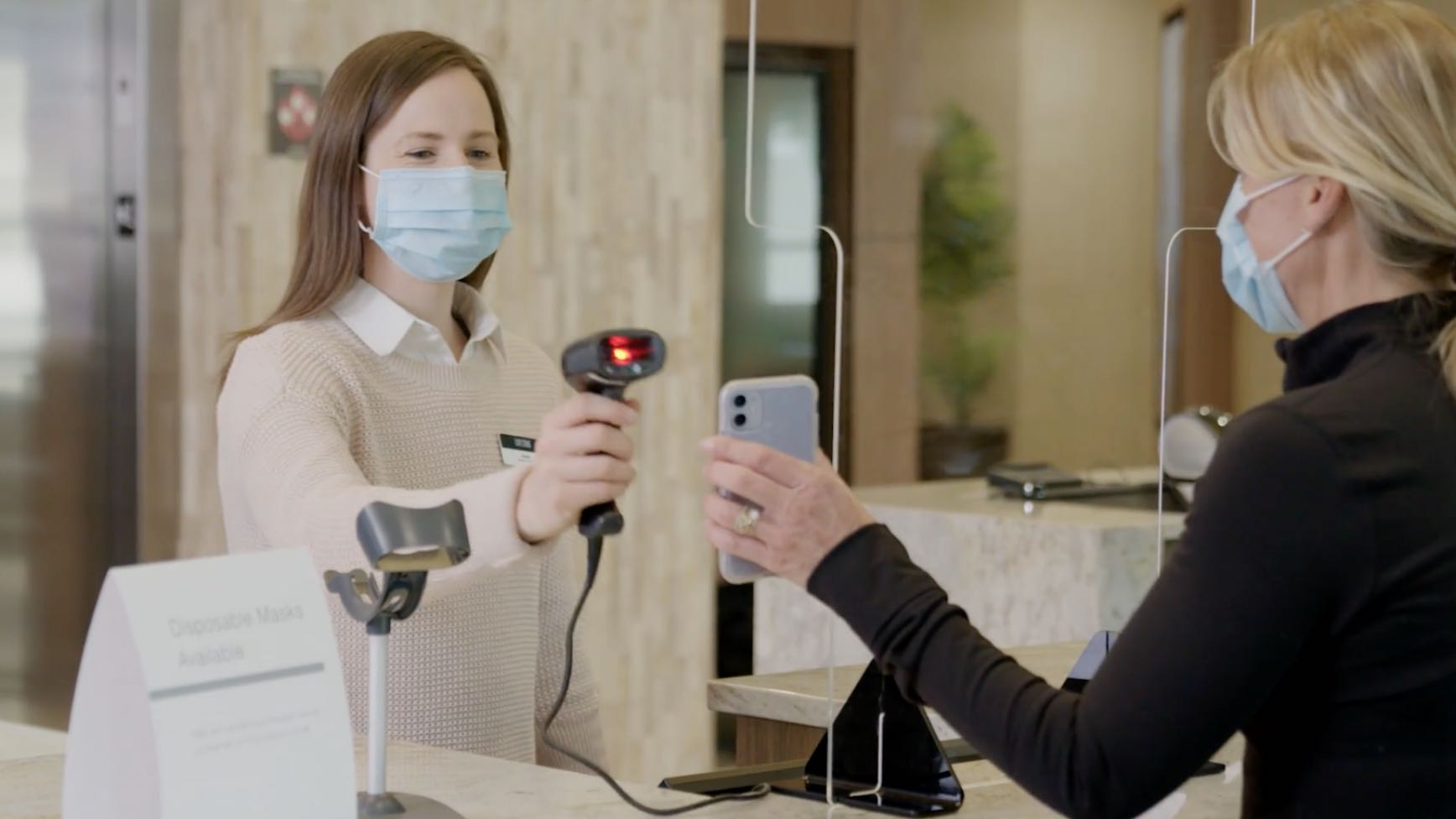 COVID-19 Response
Introducing new safety measures. For us all.
For the health and safety of our community, we've introduced mask requirements, temperature screenings, social distancing practices, deep-cleaning processes and other safety measures that align with CDC guidelines.
Premium Cardio and Strength Equipment
25 classes per week
2 guest passes per month
No monthly contracts
SIGNATURE CLASSES
Studio Classes
Build muscle and learn new skills in a supportive, fun-loving community. All Studio classes included with membership. Choose from cardio, strength, boxing and more.
---
Guided barre workout
This all-in-one barre class positions you at a fixed barre, with you using it to move in and out of lower and upper body movements for a core, cardio, flexibility and strength-training workout.
Lower body + cardio
This class focuses on movements that target and strengthen the muscles in and around your legs and glutes, with a little cardio to challenge your aerobic capacity.
Yoga + HIIT + strength
A soulful yet fierce fusion of yoga and weights, this sweaty nonstop flow is a demanding, energetic, yet surprisingly Zen-filled experience.
Guided upper-body workout
This strength-building and muscle toning class features a series of familiar fitness-floor exercises and training methods in a pulse-pounding, chest-thumping format.
---
Low impact. All levels.
Let your endorphins run wild in this fun, all-levels cycle class set to the beat of great music and the pounding of your heart.
High tech. High energy.
Whether you're a first-time cyclist or a seasoned athlete, this class combines high energy and effort with performance-focused technology to deliver a powerful workout.
Get ready to race
Cyclists and endurance athletes come together for a class designed to strengthen your training routine and ensure your next personal best.
Cycle + strength
Feel your energy rise as you pedal to the beat and move through choreographed cardio and upper-body-sculpting moves.
Cycle + HIIT
This class combines high-intensity interval training cardio with strength training and performance-focused technology to blend fun and focus.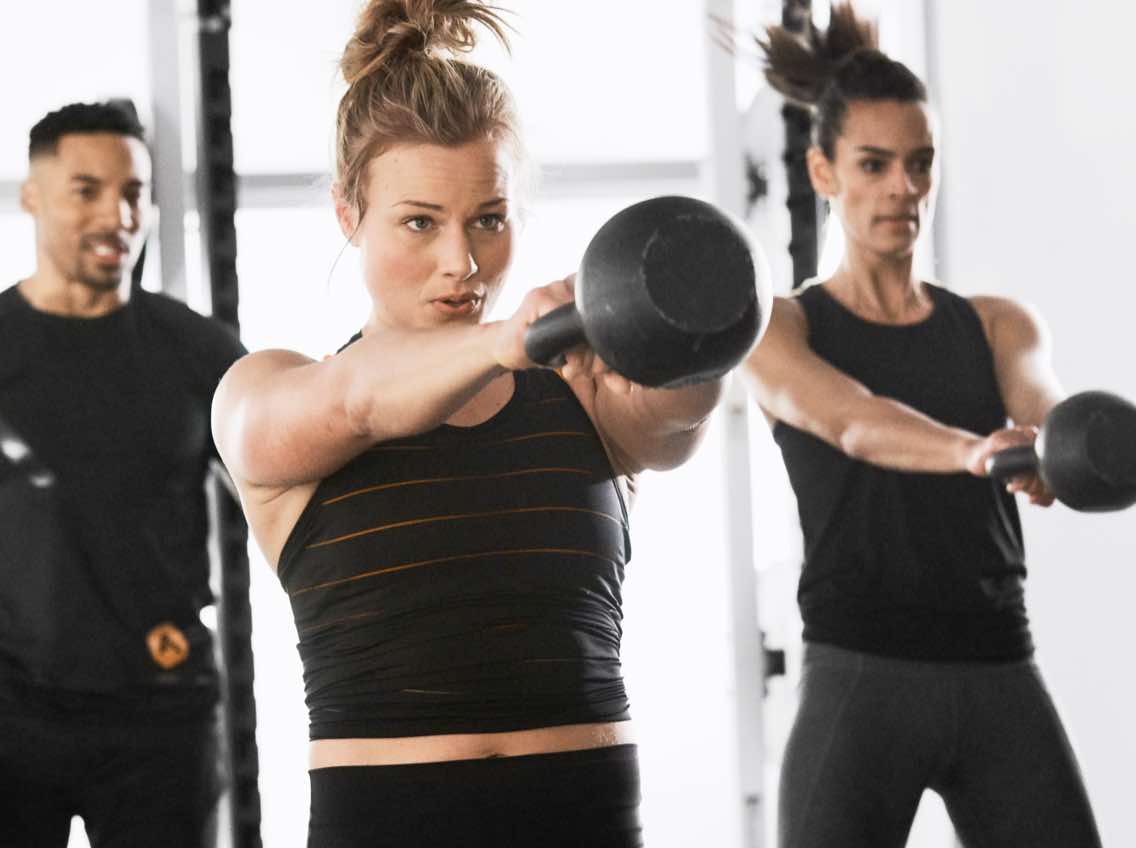 Fitness & Training
Fitness & Training
Welcome to a well-appointed floor, outfitted with all the latest and greatest Technogym® equipment for a seamless workout flow. With our squat racks and functional training equipment, you'll unleash the full power of your speed, strength and endurance with Alpha Training, included in your membership. You'll train like an athlete with functional exercises that improve your overall strength and enhance your performance in both sports and everyday activities.
---
Technogym® Suite
Dozens of brand-spanking new cardio and strength machines from the fitness industry equipment leader.
Lifting
Featuring free weights up to 120 pounds and a combined Olympic-squat rack and lifting platform combo.
Cardio
Our high-end treadmills, rowers, bikes and stair climbers all come equipped with televisions for your entertainment.
Functional
Enhance strength and performance through movement with battle ropes, plyometric boxes, kettle bells and more.

---
Personal Training
Get serious about your goals. Our personal trainers will create a custom personalized training program for every budget, lifestyle and body.

Included in your membership

Your mind says can't. Your body cries quit. Your team is in your face yelling, "YOU CAN." Alpha is group training with serious results — and it's all included in your membership.
Unparalleled Amenities
Luxe Locker Rooms
Careful attention goes into every inch of these feel-good spaces. Every surface sparkles. Every need is anticipated.
Private Showers
Secure Daily Lockers
Complimentary Towels
Club Location
Life Time - Studio Battery Park
1 West Street,
New York, NY 10004