Jump in and Swim
Our Maple Grove members are welcome to enjoy the pools for open swim hours, lap swimming, family time and splash-worthy fun. All kids and adult swim lessons and swim teams are held at our standalone swim facility, Life Time Swim Maple Grove.
Open Swim at Maple Grove Club
Enjoy the water in our welcoming pools during open swim hours. Designated times are available for family swim and lanes are open for lap swimming. Check the pool hours to see what's happening when.
Indoor Lap & Leisure Pools
No matter what time of year, we've got open, welcoming pools waiting for all ages and skill levels. Kids can enjoy group activities and playland equipment.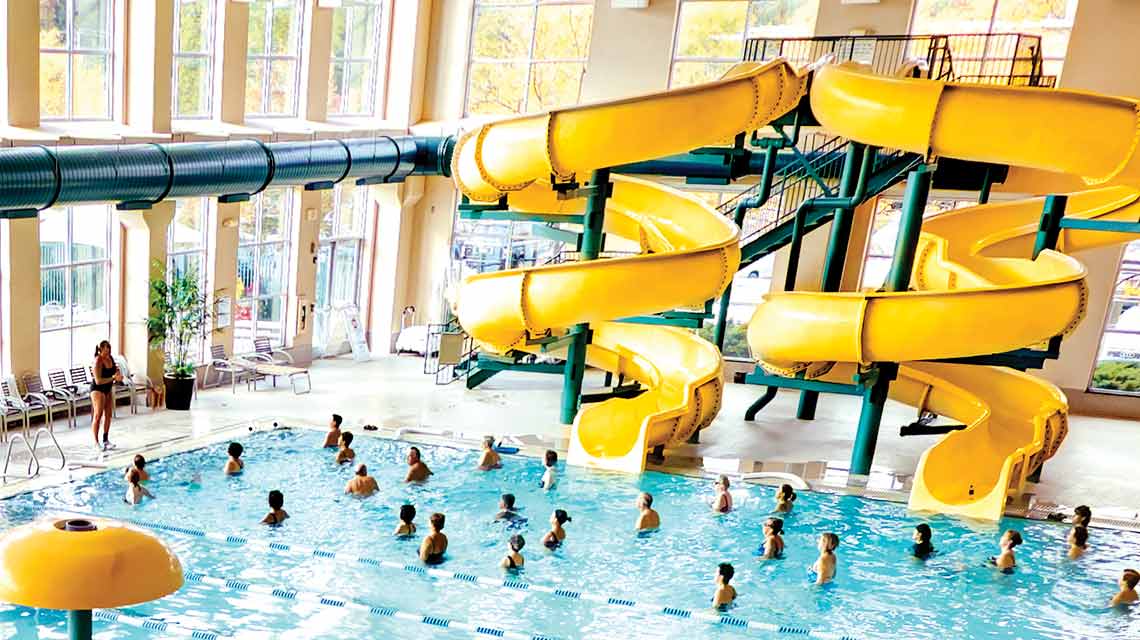 Indoor Water Slides
Zoom down slippery, spiraling slides in our pool area — a great way to experience Life Time with the family.
Swim Lessons & Teams
All programming now at our new swim facility

While Life Time Maple Grove now exclusively offers open swim, you'll find our industry-leading kids and adult swim programs and competitive swim teams at our Life Time Swim Maple Grove standalone swim facility. Enrollment is open to members and non-members on a monthly basis with a simple 30-day cancellation policy.