LifePower Yoga
Peace and Passion

Build strength, restore flexibility and de-stress body and mind with classes suited to yogis of all levels. Enjoy our yoga classes in club, on demand or via livestream — they are all included with membership.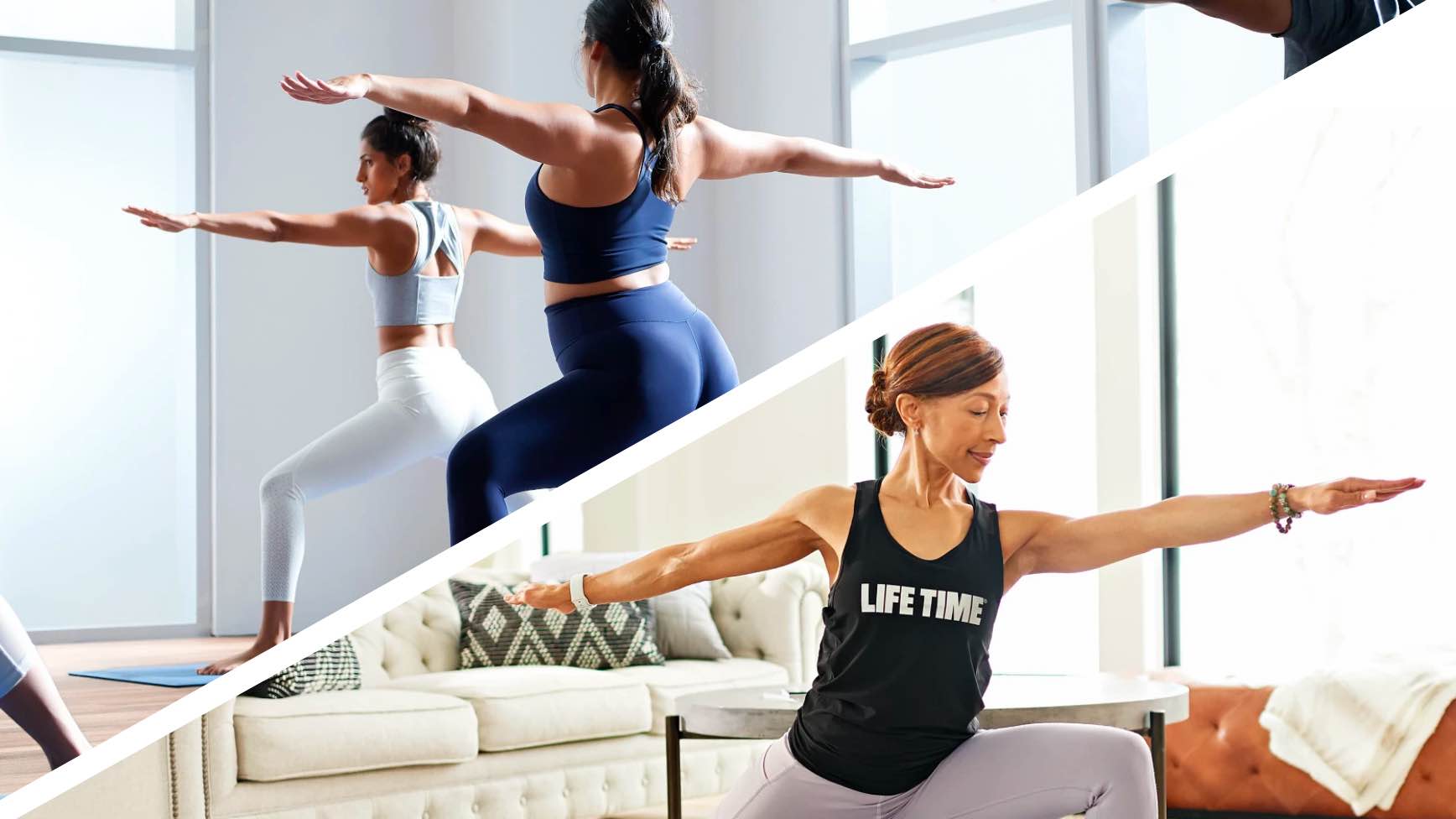 Take Classes from Anywhere
With a wide range of in-club, on-demand and livestreaming classes available, you can always find one that fits your needs — and your schedule. Whichever option you choose, you'll enjoy engaging, results-driven classes led by top Life Time trainers.
Featured Member Story

Discover the Power Within
As a young adult, Maleah Alojado struggled with anxiety, self-esteem, and other mental health issues. But after joining Life Time, she found the strength to overcome her battles through supportive relationships and a love of yoga and weight lifting.
Teacher Training
Take yoga off the mat and into your life. In Teacher Training, you'll learn more about yoga's philosophy and purpose, and gain the skills to guide and promote spiritual healing in others.
Studio Classes
Move and be motivated together. Our innovative Studio formats are exclusive to Life Time and include something for all levels and interests.
Indoor Cycle Classes
For fun or for training, our high-energy Cycle formats offer an experience that's unlike any other ride.
Always consult your physician before beginning any new exercise program.